River Road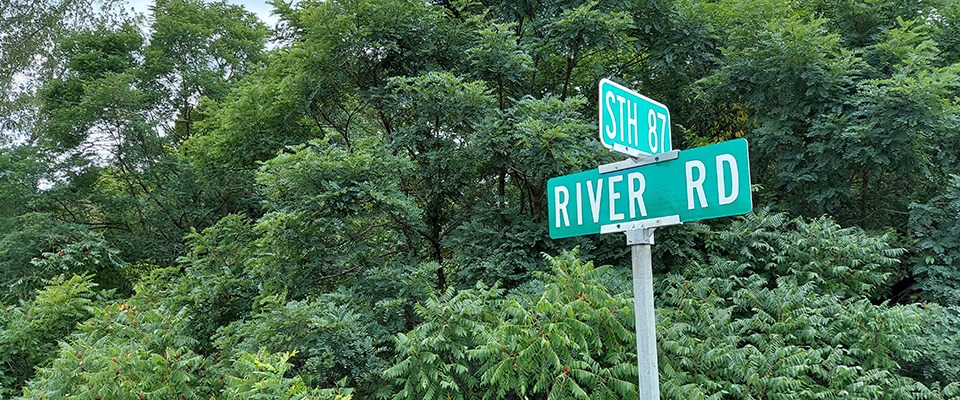 Maple, Pine and Birch trees sway in the wind as a mother deer calls to its' fawn to cross the road. What road is that? "River Road", the oldest road in North Western Wisconsin.
This 11 mile stretch of historic road sits nestled in the forest just off Route 87 north of the St Croix National Scenic Riverway Visitor Center located in St Croix Falls. At one point in history, River Road was more than 70 miles long and stretched all the way up to Hayward Wisconsin. As time went on, River Road was broken into smaller sections and renamed. The historic aspects of this road date back to the mid to late 1800's as this route was what the workers took to get to the Northern logging camps.
This road flows nicely along the St Croix River with many scenic views of the river and area. One most notably is Nevers Dam Landing which was at one point in history the largest wooden pilon driven dam in the world, spanning 624' feet from shore to shore and 114' feet long. Now what only remains is the ice breaker islands that were built to help protect this world wonder.
Make sure to keep your speed down when driving this road as many species of wildlife inhabit this area.

Learn more about Nevers Dam


Getting To The River Road
From St Croix Falls, travel north on Hwy 87 to River Road. Follow River Road for 8.4 miles. Nevers Dam Landing will be on your left. River Road stops at the crossroad of 230th Avenue and continues to the West for 16 miles north to Grettum Dike Road south of Grantsburg.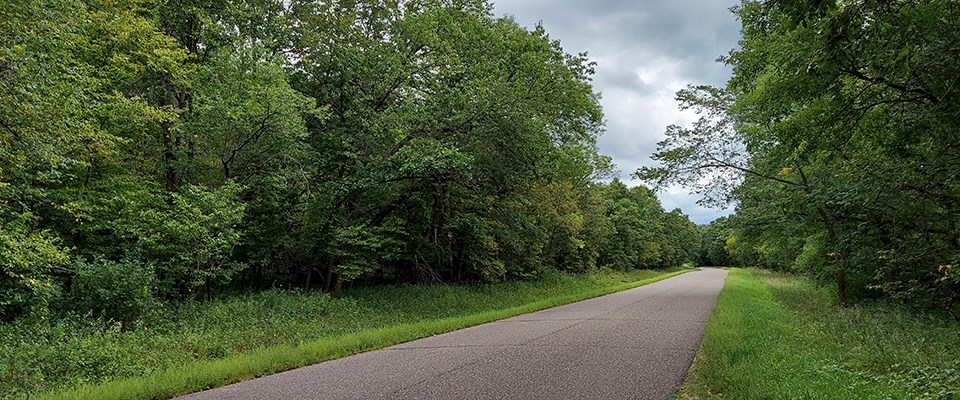 Last updated: October 17, 2021