Guided River Trips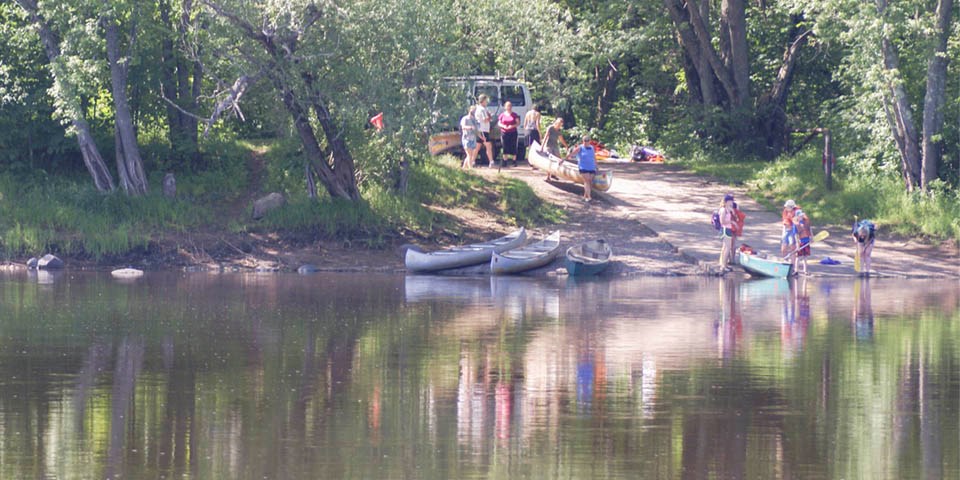 These businesses offer guided river trips on the St. Croix and Namekagon rivers.
Boat Rides
Acme River Rides
Hayward, WI 54843, 715-558-1995
Trip Locations: County Road M to Riverside Landing; Gordon Dam to Riverside Landing to Thayers Landing
Services: Guided boat ride in flat-bottom drift boat, 4 - 8 hour trips

Canoe, Kayak, and Paddleboard Guided Trips
Brown Dog Paddleboard Co.
Stillwater, MN 55082 651-399-5066
Trip Locations: William O'Brien State Park
Services: guided tours by non-motorized boat for single or multi-day use trips; shuttle

Luna Rose Canoe Adventures
4142 Pillsbury Ave. S., Minneapolis, MN 55409. 612-387-9223
Trip Locations: County K Landing, Whispering Pines, Riverside
Services: Guided canoe and camping trips

REI Co-op
750 American Blvd W. Bloomington, MN 55420. 952-884-4315
Trip Locations: Osceola Landing to William O'Brien.
Services: Guided paddling trips.

Voyageur Outward Bound School
1650 Carroll Ave., St. Paul, MN, 55104. 218-491-6801
Trip Locations: Gordon Dan to Riverside to Lions Park; County K to Riverside
Services: Guided canoe and camping trips.

Wild River Outfitters
15177 WI-70, Grantsburg, WI 54840. 715-463-2254
Trip Locations: Gordon Dam to Somerset Landing; Namekagon River
Services: Guided canoe and camping trips, shuttling services, and canoe/kayak rentals.

Wild Rivers Conservancy
Osceola, WI 54020. 715-483-3300
Trip Locations: Phillipi Landing to North Springbrook Landing
Services: Guided canoe trips

Wilderness Inquiry
St. Paul, MN 55413. 612-676-9400
Trip Locations: St. Croix State Park to Stillwater Boom Site; County K Landing to Riverside Landing
Services: Guided canoe and camping trips for all ages and abilities.
Last updated: October 8, 2023