High Water Conditions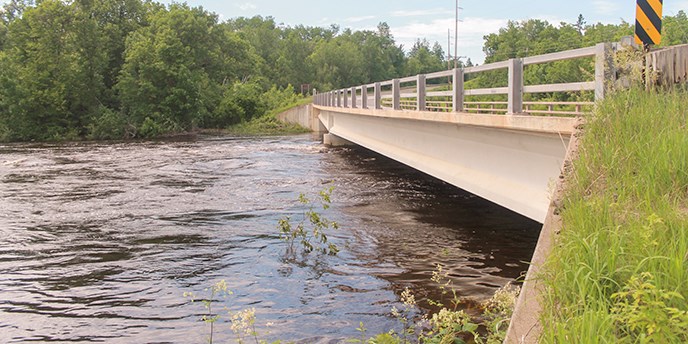 Keep Safe in High Water Conditions
Please understand river conditions and your skill level before starting a trip. Flooded rivers present unique and dangerous conditions. Avoid being on the water unless absolutely necessary and if you do, wear your life jacket!

Closures
There are no landing closures at this time.


Roads and Bridges:
All roads and bridges are open at this time.
Safety Tips
Know your skill level before starting a trip. Be prepared for swift water and strong currents.
The water is high, fast, and deep.
Watch out for debris. The current may be pushing debris down the river and the current may push you into debris.
The campsites may be dangerous to access due to the higher water. The normal access may be underwater. The current may make it difficult for you to pull up to shore and exit/enter your vessel.
WEAR YOUR LIFEJACKET!!!!
Bring extra dry clothes either in a dry bag or in at least a trash bag.
Watch out for low bridges. Portage around them.
Let someone know your float plan. Notify that person when you get on and off the river.
Avoid walking or driving through flood waters. "Turn Around Don't Drown®!" Just 6 inches of moving water can knock you down and 2 feet of water can sweep your vehicle away.
Detailed information is available on the
River Conditions
page.
Last updated: April 30, 2019