For Kids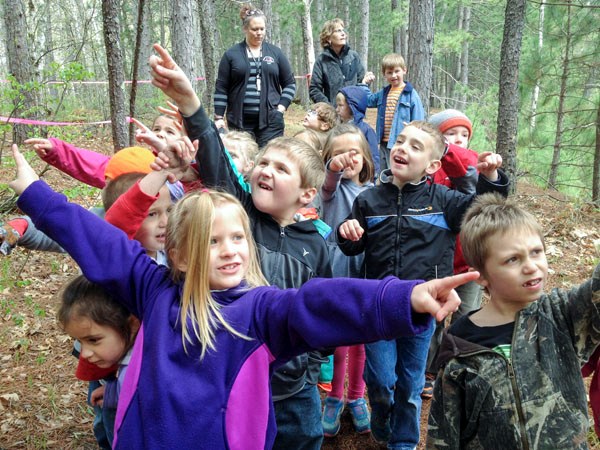 Every kid that visits the St. Croix National Scenic Riverway has a chance to become a Junior Ranger! While they have the opportunity to become a Junior Ranger at every National Park, the St. Croix National Scenic Riverway's Junior Ranger program is particularly prestigious. It is only for the bravest, cleverest, most resilient and environmentally minded youth of America!If you're up for the challenge you must complete 10 activities from the St. Croix Junior Ranger Booklet (which can be downloaded or picked up at one of the St. Croix Visitor Centers). You must then present your work to a National Park Ranger for inspection and finally demonstrate your ability to select and put on an appropriate personal floatation device at one the visitor centers.

Alternatively you can participate in Jr. Ranger activites led by Rangers at either or our visitor centers during the summer months. These activities build an understanding of why exploring and observing are such important skills as a scientist and a ranger. Get muddy for mucking, join a Ranger on a hike, learn how to fish! Check out the park calender for scheduled Jr Ranger events.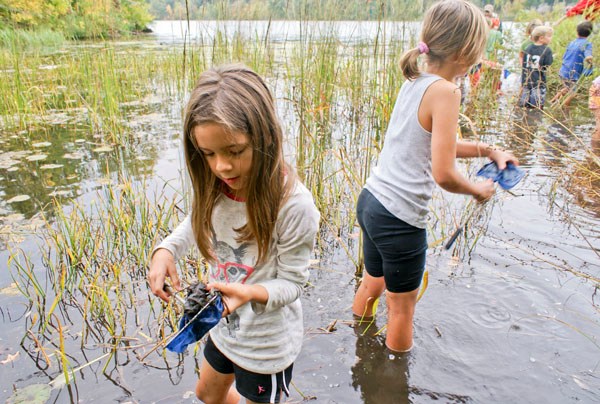 Completing either will earn you a place among the elite Junior Rangers of St Croix National Scenic Riverway. Park Rangers offer an official cerimony in which you will recite the Jr. Ranger Pledge before presnting your Junior Ranger Badge and Certificate as a symbol of achievement
Other interactive activities and opportunities to learn more are available at visitor centers. The rivers provide lots of things to see and areas to explore. The Checklist of Common Animals is available to help you seek wildlife. Keep your eyes wide open while you explore the rivers.
If you're unable to visit the Park or if you're searching for still more National Park Service FUN, become a WebRanger online! Through this site you can create an official WebRanger ID card, customize your own digital ranger station and play fun interactive WebRanger games.


Last updated: April 30, 2019