It's summertime and the living is easy. At this time of the year, advance preparation is typically not needed to enjoy our northern climate. In a come-as-you-are attitude people turn out in droves to celebrate the short season of as well as their heritage in local festivals.
This coming weekend is the annual Wannigan Days festival, held jointly by the cross-river communities of St. Croix Falls, Wisconsin, and Taylors Falls, Minnesota. A wannigan was a floating cook shanty and occasional bunkhouse used by the "river rats" that drove spring log drives down the river similar in nature to cowboys herding cattle across the "Great Plains".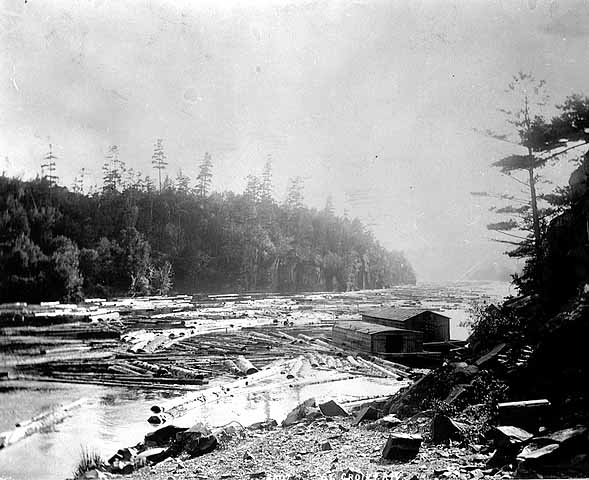 During an age when people's lives were economically and culturally tied to the river, log drives were major events. Annual (almost) logjams in the narrow river gorge called The Dalles drew local and national attention, as well as visitors, to the area. One local shopkeeper was known to have said, "Lord, give us our yearly jam."  You might say that these logjams were the 19th century equivalent of a flash mob, as people rushed to the area to see the spectacle before it ended.
As a symbol of that era, a wannigan provides a modern connection to the river's rough and tumble logging past. Since the last wannigan passed over "The Falls of the St. Croix" well over a century ago, their contribution to history seems less important to us. Even the falls themselves are just a memory, long since covered by the waters of a hydro-electric dam. It is obvious from the surviving images that wannigans were never meant to last, and their passing is in keeping with the changing nature of the St. Croix.