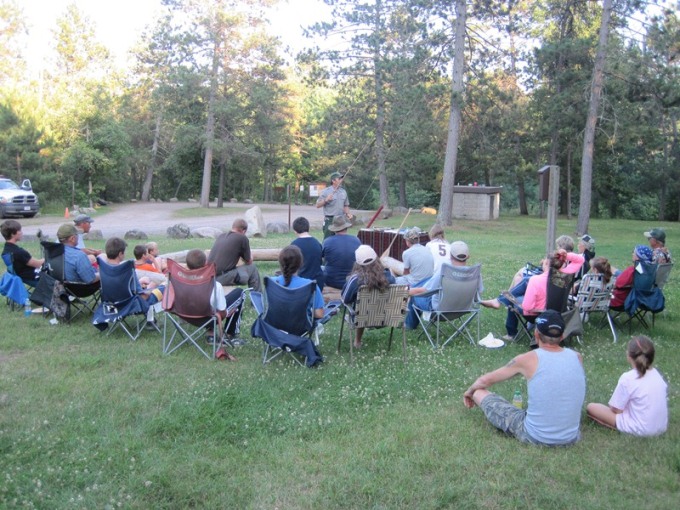 2012 was an exciting and eventful year along the Riverway. Despite the two late spring flood events and the near drought conditions that followed, visitors continued to paddle, fish and camp along the rivers. For park staff now without the valuable assistance of our summer crews, the bulk of our work may move indoors yet does not seem to slow down. In the division of Interpretation we are in the process of scheduling our public program and special events offerings for the coming year.
Our five-part 2013 Riverway Speaker Series kicks off in just a few weeks with a program about recent studies of lake sturgeon populations in the St. Croix and Namekagon Rivers.  Four addition presentations from February to May will cover topics which include: the history of native peoples in the St. Croix area; the effects of climate change in local forests; how the use of art along theRiverway is helping youth at risk; and how children are making a positive impacts on the wildlife and habitat of migratory bird species in Costa Rica. The speaker series is supported by the St. Croix River Fund.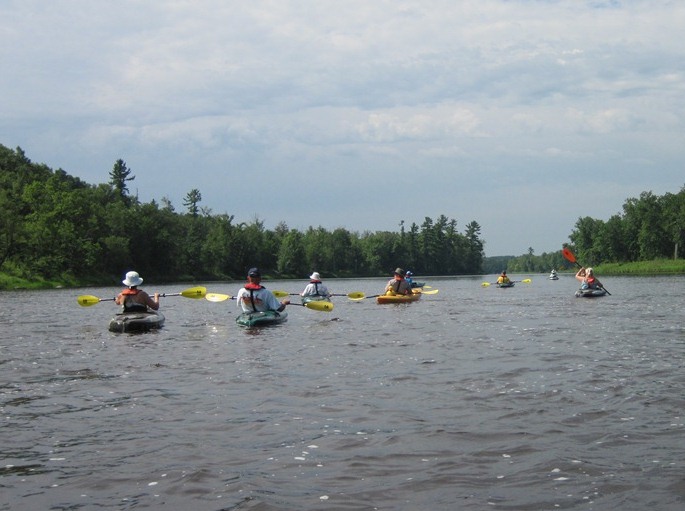 Weekly on-water evening programs in the Stillwater Islands area will begin again in June, as will Saturday night campfire programs at Earl Landing campground. With the success of the Watershed Moments Paddle Series last summer (in partnership with the St. Croix River Association), the number of these ranger guided kayak programs will increase from seven to fourteen. This will include six being presented on the Namekagon River and two on the middle St. Croix!
Other special events this year will include park-wide International Migratory Bird Day programs, the St. Croix Sojourn, and Namekagon Memory Day. Specific event and program information will be posted on our website events calendar as plans are finalized!