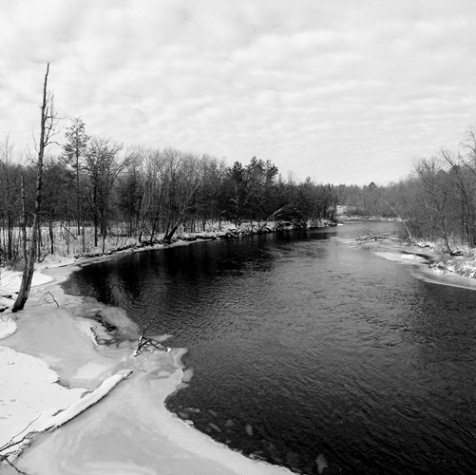 Don't underestimate the winter: balance is continuous in nature, regardless of human observance.
It is easy to slip into the pace of this season and from a distance sense an aloofness from these rivers. Time in winter is measured by the chill in the wind, ice advancing over water, the short dark days of December's solstice, and long shadows cast by the Earth's slow dance with the sun. Even those of us that see these rivers daily can slide into sundry daydreams of summer: the cadence of a paddle or the tempo of a fly-rod.
Remember that winter is really just a slowing of nature, not a stopping. Despite their appearances, the rivers continue to flow. In shallow, narrow areas this movement can create open water even in the coldest of years. Ice which does occur must always be viewed with caution and respect, as currents can leave some areas dangerously thin.
In a season as uncommon as we are experiencing, stretches of open water are to be found in many places. Standing on a riverbank in January listening to the movement of water can be a warm reminder of the seasons to come.