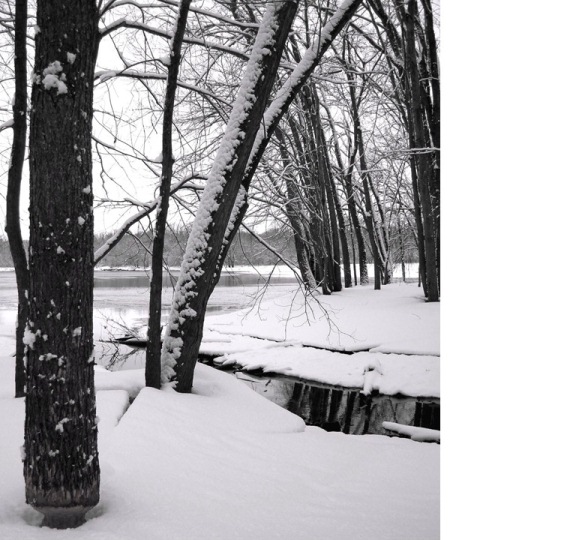 I
Summer is a long way off. So is spring if you classify the season by the probability of warm weather and green grass rather than the solar calendar. Wet snow that this week brought much needed moisture to the area, yet also serves to remind us that the St. Croix is truly a northern river.
Our Visitor Center received a call on Monday from someone requesting information to assist them with planning a five day canoe trip on the Namekagon and St. Croix this spring. "Spring" by their definition was early April, a time when the rivers could potentially still be locked in ice. Or, if thawed, flowing high, cold and fast from snowmelt.
Growing up in southern Missouri I took the short winters of my youth for granted. Warm weather was expected by the end of February, and by late March new green buds on trees were already exploding over the landscape. Blazing autumn colors in the Ozarks can linger into November in some years. A little further south, the Buffalo River, a National Scenic River in northwest Arkansas, flows year-round though only the hardy or foolhardy venture out onto its cold waters in December or January.
I feel deep empathy for the person I spoke to on Monday. In a corner of my living room stands a small congregation of summer gear: a wooden canoe paddle; a bamboo hiking pole; and a carbon graphite fly rod. I annually decline the season's invitation to store these away.. Throughout the winter months they remain there like intimate friends, whispering to me the promise that spring will come, however long it takes.