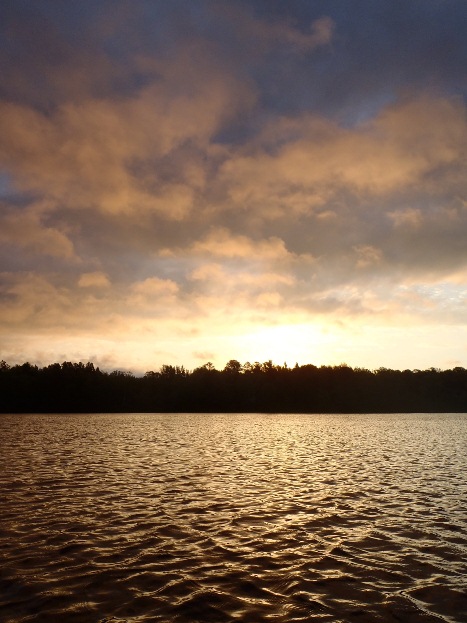 There is a reason fishermen and women keep such strange hours…..yes, the fish may be biting, but hearing and seeing all of the critters is my favorite reason to be out in the early hours.  Crepuscular is a term used to describe animals that are active in the twilight hours of dawn or dusk when light level is low.  
Early in the morning there is often little or no wind. Just as the sun is rising, fog lifts from the river and deer can often be seen grazing on the riverbank. Otters are busy trying to find that morning catch, songbirds begin to twitter for the day, and a Great Blue Heron will be gulping down breakfast.  On a morning paddle last week the clouds were just right for a spectacular sunrise and I came across several families of Canadian geese with goslings trying to keep up with mom.
 Typically, there may be no other human being out and about.  While this may sound ridiculous for those who enjoy sleeping in, you're in luck! Dusk is an equally fabulous time to as well, as much of the same critters are out.  When the evening wanes, cast a line for those crepuscular crappies, be on the lookout for fox and bear, but watch out for those low light loving MOSQUITOS!