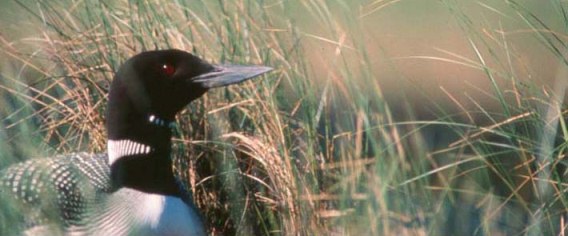 Both the Minnesota and Wisconsin fishing seasons have opened, river levels on the St. Croix and Namekagon are dropping and the water is warming. Once again conditions for a great fishing season are upon us. But as we fishermen and fisherwomen gather our gear for our outings on the river, we should take a minute to consider the welfare of those with whom we share the river.
I'm not talking about our fellow humans in pursuit of fish: I'm thinking of the wildlife - especially water birds and birds of prey. Fishing lures and weights made of lead have been a staple of fishing gear for decades, but only recently have we considered the real cost of using lead. Annually fish, turtles, and birds all are killed by lead poisoning. While there is no way to have an accurate number of birds lost, current research estimates up to 50% of loon deaths are caused by ingesting lead. And over 20% of the eagles treated by the University of Minnesota Raptor Center suffer from poisoning caused by eating lead contaminated fish.
We love being out on the river not only for the fishing, but also for the opportunities to view wildlife in a beautiful setting while we are out there. Getting the lead out of our fishing gear can go a long ways toward preserving health of the swans, turtles, osprey, and other creatures we love to see on the river.  Replacing our lead tackle with non-poisonous materials like steel, tin, tungsten, and others might cost a little more, but long term benefits to the health of the river ecosystem are great.
Some National Parks, like Glacier Park in Montana, now prohibit the use of lead for fishing altogether. There is no prohibition against using lead in the St. Croix National Scenic Riverway, but the wildlife will thank you for switching to non-poisonous fishing tackle.
Do it for your love of the river...