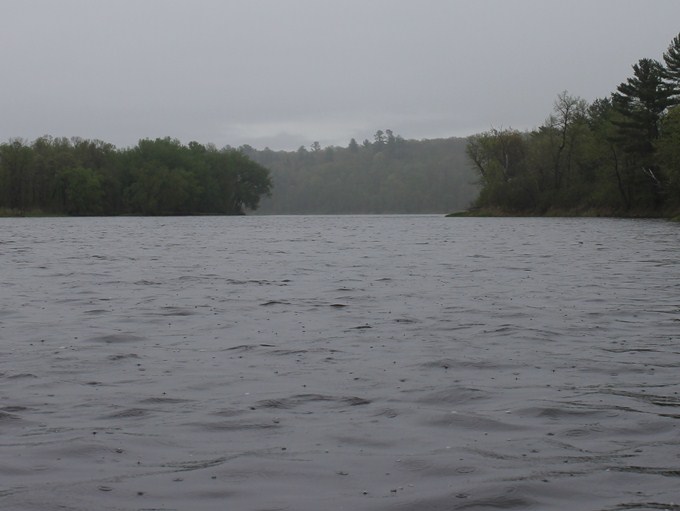 I pride myself on being prepared. There is a Leatherman tool in my purse, and I am a lifetime member of the Girl Scouts whose motto is "Be Prepared." I always have snacks, water, rain gear, sunscreen, a can cooler, and an extensive supply of band aids. As soon as I leave something behind, I need it, so why not pack it all.
However, there is always something on the first kayak trip of the season that finds me under-prepared.
This year it was the weather. It was a cool day with some sprinkles in the morning, but it looked like we had a break in the rain for a few hours. Enough time to go from Osceola Landing to Log House Landing without getting too wet. I was warm from loading gear and a coffee rush, so I decided shorts were fine. My legs don't usually get cold. My usual summer water shoes also seemed like a good idea. Getting in and out of a kayak gives me wet feet, and having soggy boots is no fun, so I figured I was just avoiding an uncomfortable afternoon of wet clothing.
What I didn't check was how much the temperature was supposed to drop. Nor was a prepared for any pop-up showers. I left my rain pants and jacket in the office. Needless to say, the temperature dropped well into the 50's, it rained on us, and there was a strong north wind. Less than halfway into our paddle the toes on my right foot were numb, as was everything below my left knee. I was paddling hard trying to keep my body warm! It was the most miserable trip I have ever taken down the river - and I've paddled through ice, those 90-something degree days with tropical dew points, and mosquito-ridden backwaters.
It's easy enough to enjoy kayaking the river in almost any weather; you just need to be prepared. I was not this time. Luckily, I only ended up with a sore throat and lingering cold. It could have been much worse. Check the weather forecast, check the radar, and pack extra equipment and clothing because it can make or break your trip.
But on the up-side, I didn't need my sunscreen!