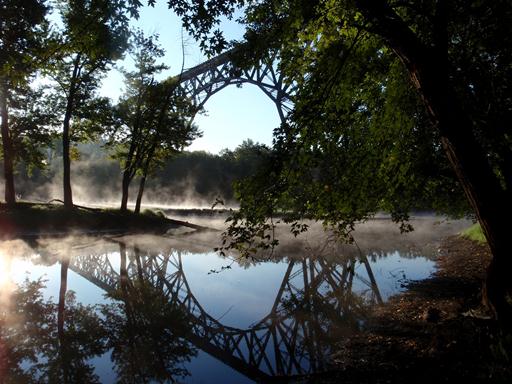 Wondering where you should paddle at the St. Croix National Scenic Riverway?
If you have never visited this park it may at first seem a bit overwhelming. The corridor managed by the National Park Service is 233 miles in length and includes the St. Croix's largest tributary, the Namekagon River. Yet the linear nature of this park guarantees a wide variety of different opportunities to explore, including abundant recreation, pristine wildlife settings, unique topographic and geologic features, as well as treasured cultural sites. 
One of my favorite locations on the St. Croix is the backwaters near where the Apple River flows in from Wisconsin. Although not far from the Twin Cities, this area offers an unexpectedly pristine location to observe wildlife. Great Blue Herons can be seen gracefully walking through the shallows hunting for fish, and Bald Eagles can often be seen soaring over the water. For those with patience, the wonders of this locale reveal themselves over time and seasons.
In addition to wildlife this area also possesses a unique historic feature worth the time to see. If you paddle south of the Apple River confluence, the Soo Line High Bridge can be seen arching over the St. Croix River valley from bluff line to bluff line.  This bridge was built between 1909 and 1911, and towers 184 feet over the water. From river level this engineering marvel is a sight to behold. 
Next time you are pondering a new adventure, consider an expedition to the surprisingly quiet waters of the lower St. Croix. Often overlooked, yet a special place worth visiting!