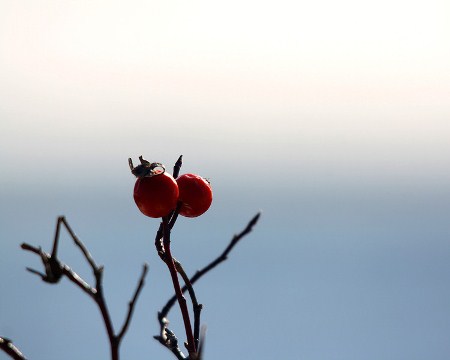 (Ben Thwaits is a park volunteer and teacher at Northwest Passage, a residential program for at-risk youth.  He also coordinates the "In A New Light" photography project, a partnership between Northwest Passage and the National Park Service.  Check out www.inanewlight.org to learn more.)
Come winter, many Northwoods photographers give their craft a break.  It's time to clean lenses, replace old gear, and sort through stockpiles of images.  However, for the young "In a New Light" artists at Northwest Passage, winter is no time to rest.  Boots laced up, scarves wrapped tightly, and batteries charged, these at-risk teens trudge the banks of the Namekagon all winter long in search of their masterpieces.
Last winter was the project's first, and frankly I had my worries.How would the kids handle the cold?  Would they be able to find enough good photos to stay interested?  In spring, summer, and fall, the Namekagon is literally alive with photo opportunities.  Flowers, birds, insects, and lush scenery provide more photographic subject matter than one could ever capture: but what about winter?
In typical unpredictable teenage fashion, my students quickly proved my worries unfounded.  These youth have an instinctive gift for assessing the artistic essence of natural space and connecting with its emotionally compelling elements.  Through this special ability, they've also taught me a lesson about the character of the Namekagon in winter.
Winter strips the Riverway down to its essentials, and this process reveals more than it subtracts.  With flowers, leaves, and insects gone, one's photographic eye turns innately to the water.Crisp, clean composition lines emerge.  The way the water meets the ice.How the light sparkles on the snow.Cool frozen hues.  The river's winter aesthetic is powerful in its simplicity, and the youth recognize and capture that power beautifully.
Winter on the Namekagon is also about paths crossed.  The snow is a daily diary of animal life along the river, and the story is always a great read.  A week ago a group of Northwest Passage girls hiked in to the river to photograph some rapids. On the hike out they noticed fresh wolf tracks on top of their own footprints… chilling in a magical sort of way.  Every photo of tracks through the woods tells a story, often one of mystery and self-reflection.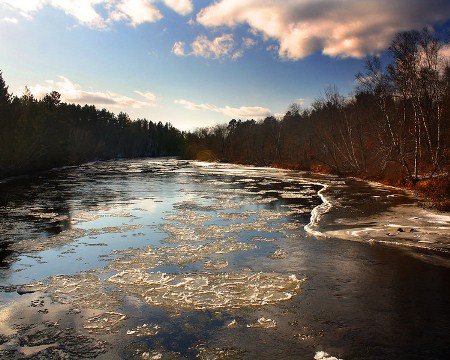 More than any other time of year, winter reminds us how to see.  Photographing-and experiencing-the Namekagon winter is more a reflective experience than it is reactive.  Distractions removed, sounds muffled, a quiet, simple, powerful beauty is revealed.
Lace up your boots, wrap your scarf tight, and experience the river… and don't forget your camera.