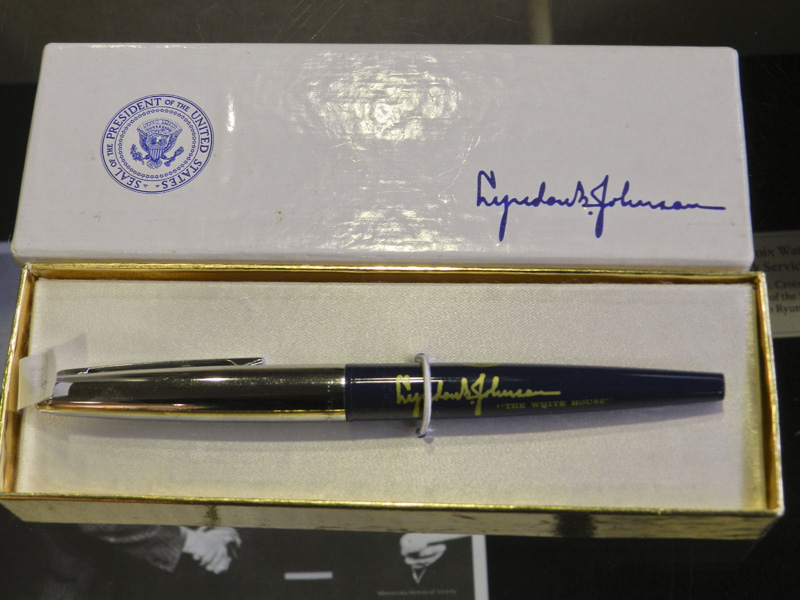 A pen used by President Lyndon B. Johnson to sign the Wild and Scenic Rivers Act into law 44 years ago has been donated to the St. Croix National Scenic Riverway, and is now on display at the St. Croix River Visitor Center. The pen had originally been presented to then Senator Walter Mondale, coauthor of the Wild and Scenic Rivers Act, by President Johnson after the signing of law on October 2, 1968.
"Literally with the stroke of this pen, the United States embraced a policy of river protection, placing value on clean, free flowing water.  We are deeply honored to become its caretakers," remarked Chris Stein, superintendent of the Riverway. 
Senator Mondale had given the pen to James Taylor Dunn, chief librarian of the Minnesota Historical Society from 1955 to 1972 and author of The St Croix: Midwest Border River.  Mr. Dunn owned a family cabin in near the river in Marine on St. Croix, and had a deep love of the St. Croix River Valley. In 1999, when Mr. Dunn donated the cabin to the St. Croix Watershed Research Station (an environmental research station that is part of the Science Museum of Minnesota), the signing pen was part of that donation.
In a ceremony on December 5, Dr. Daniel Engstrom, director of the Research Station, returned the pen to Mr. Mondale who then presented it to Superintendent Stein. "Given its role in the creation of the Riverway, it seems fitting that the pen should reside with the National Park Service and be available for public viewing at the visitor center," said Dr. Engstrom.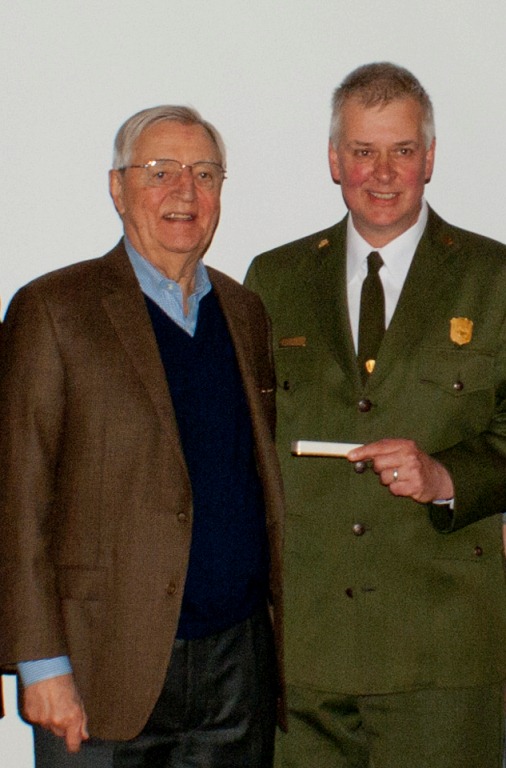 The signing ceremony on October 2, 1968, also had other connections to the National Park System.  It included legislation to establish the North Cascades and Redwood National Parks, as well as the National Trails System Act, which created a network of scenic, historic and recreation trails that includes National Park System units like the Ice Age and North Country National Scenic Trails.
The pen is now on display at the St. Croix River Visitor Center, located at 401 North Hamilton Street in St. Croix Falls, Wisconsin.  The visitor center is open daily, 9:00 to 4:00, with free admission, but will be closed on December 25 and January 1.