Mission San Juan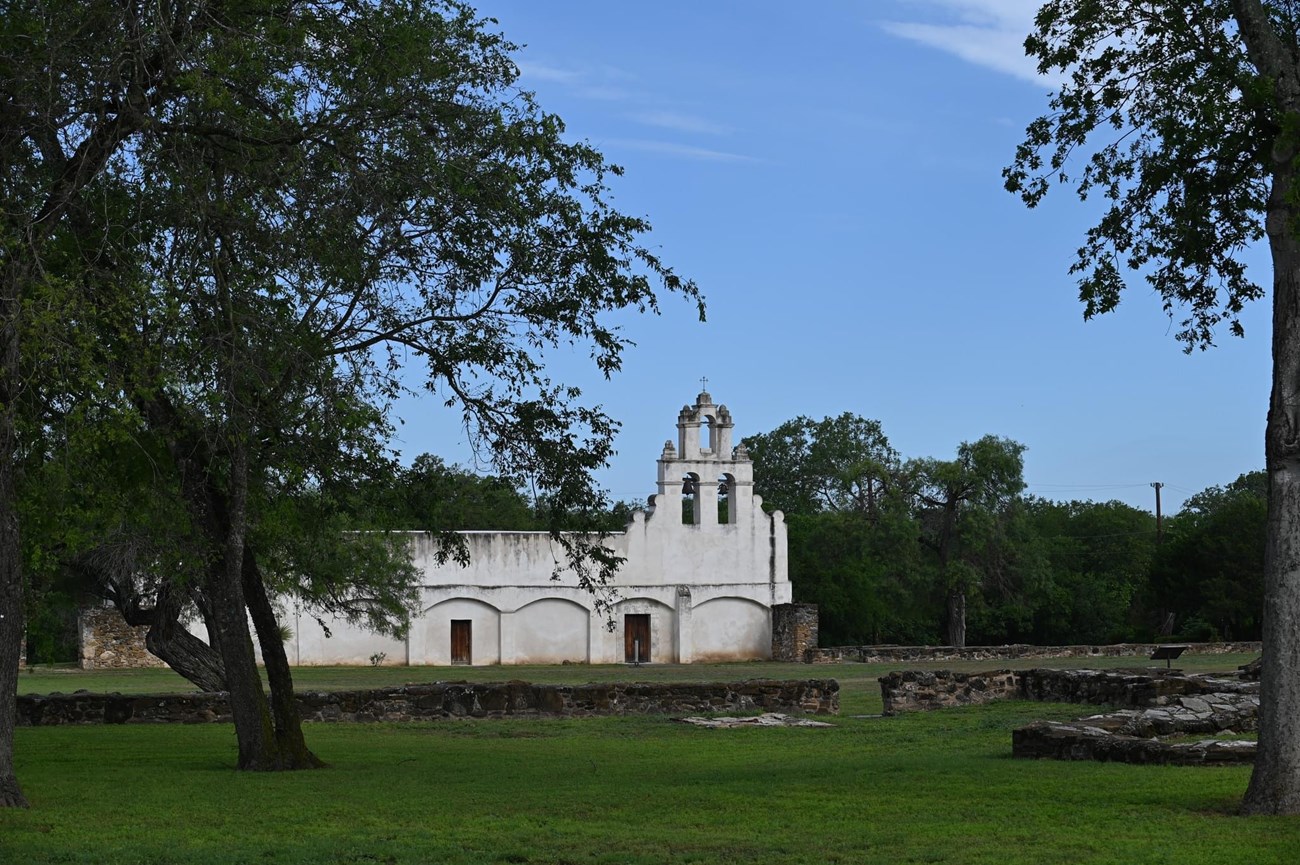 Mission San Juan
Originally founded in 1716 in eastern Texas, Mission San Juan was transferred in 1731 to its present location. In 1756, the stone church, a friary, and a granary were completed. A larger church was begun, but was abandoned when half complete, the result of population decline.
San Juan was a self-sustaining community. Within the compound, Indian artisans produced iron tools, cloth, and prepared hides. Orchards and gardens outside the walls provided melons, pumpkins, grapes, and peppers. Beyond the mission complex Indian farmers cultivated maize (corn), beans, squash, sweet potatoes, and sugar cane in irrigated fields. Over 20 miles southeast of Mission San Juan was Rancho de Pataguilla, which, in 1762, reported 3,500 sheep and nearly as many cattle.
These products helped support not only the San Antonio missions, but also the local settlements and presidial garrisons in the area. By the mid 1700s, San Juan, with its rich farm and pasture lands, was a regional supplier of agricultural produce. With its surplus, San Juan established a trade network stretching east to Louisiana and south to Coahuila, Mexico. This thriving economy helped the mission to survive epidemics and Indian attacks in its final years.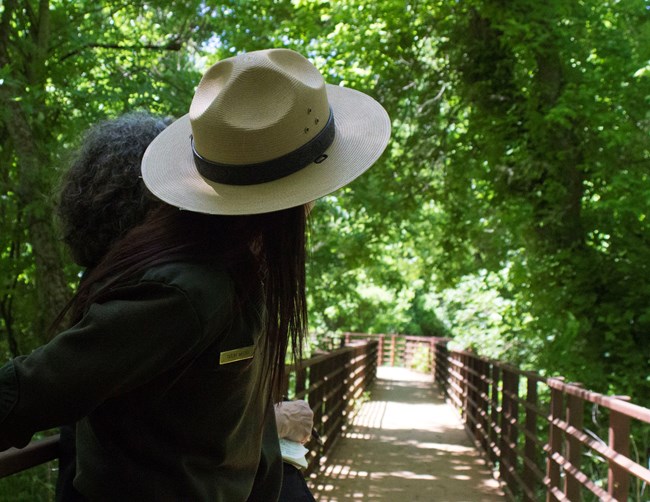 Yanaguana Trail
The Yanaguana Trail spans a beautiful stretch of the original San Antonio River. The path paved and ADA accessible. Looking down on the San Antonio River, visitors can often view turtles, owls, snakes, and other wildlife here. The Yanaguana Trail feels like an oasis in the city, transporting the visitor to a place with only natural sounds.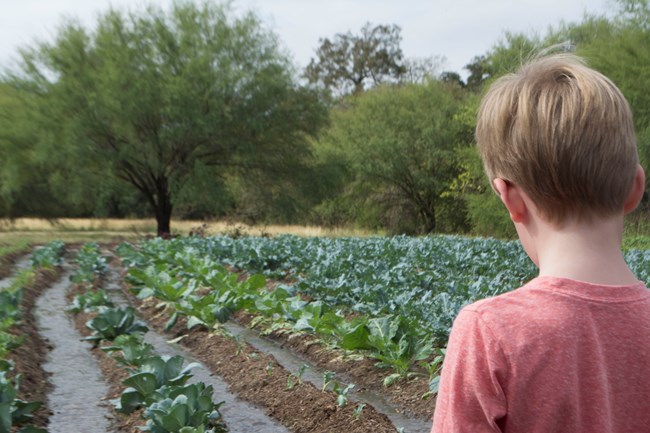 The Farm at Mission San Juan
In partnership with the San Antonio Food Bank, San Antonio Missions NHP includes a living demonstration farm at Mission San Juan Capistrano. This demonstration farm is fed by a historic acequia, and shows visitors what the labores surrounding Mission San Juan Capistrano would have looked like. To visit the farm at Mission San Juan, cross the mission compound and take the trail to the southwest of the mission.
Last updated: June 16, 2023