Pets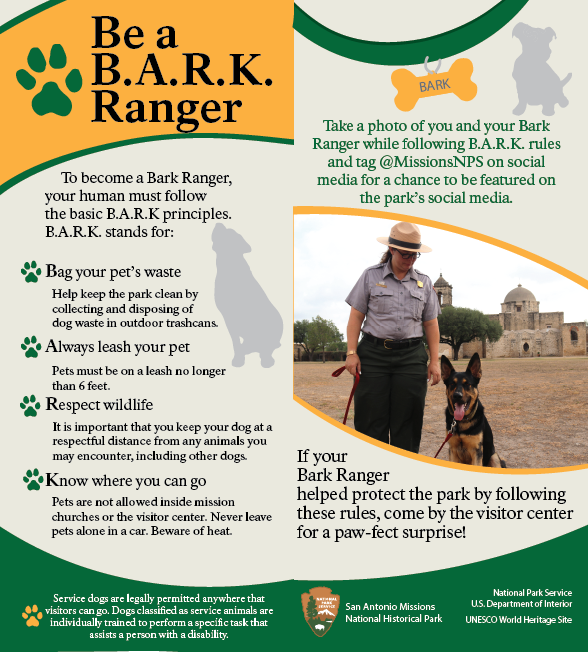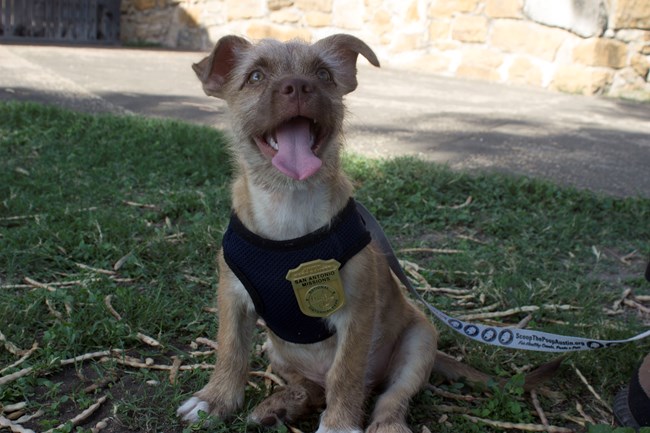 Your furry friend can now be a Bark Ranger at San Antonio Missions! Follow the
B.A.R.K.
principles to earn the Bark Ranger status:
B
ag your pet's waste- Help keep the park clean by collecting and disposing of dog waste in outdoor trashcans.
A
lways leash your pet- Pets must be on a leash no longer than 6 feet.
R
espect wildlife- It is important that you keep your dog at a respectful distance from any animals you may encounter, including other dogs.
K
now where you can go- Pets are not allowed inside mission churches or the visitor center. Never leave pets alone in a car. Beware of heat.
WARNING:
Do not leave animals unattended in your vehicle. They can die within 20 minutes in South Texas, where temperatures can reach 80 degrees by 9:00 a.m.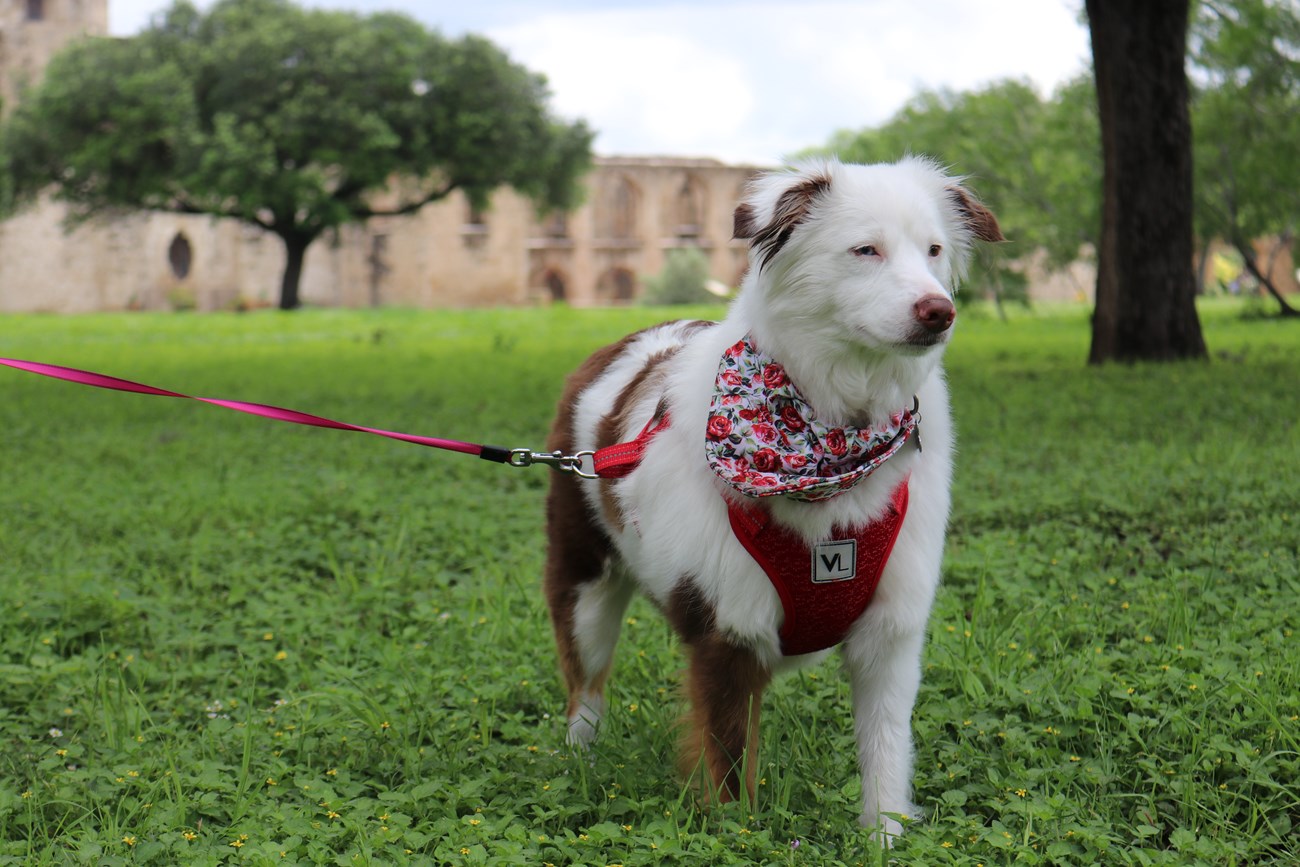 Last updated: August 18, 2022