Special Use Permits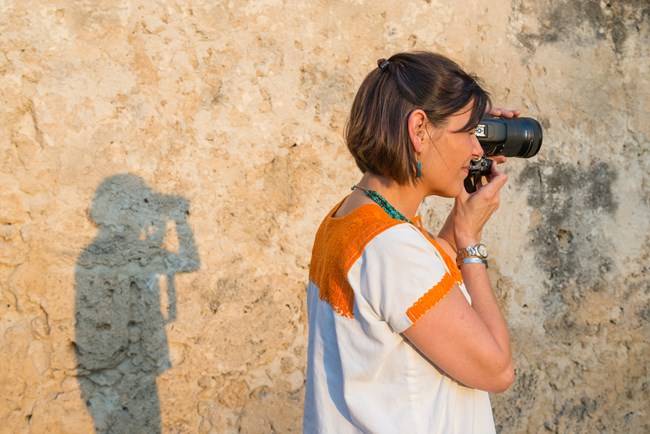 Attention: We are currently only issuing Still Photography Special Use Permits. Sessions will only be considered for Monday thru Saturday from 9:30am-4:30pm.

Any permit that would require monitoring will not be issued until further notice.
Permits are required for all commercial photography, portrait photography, and some other activities. Are you looking to take bridal portraits, engagement portraits, or quincinera photos at the park? Begin the permitting process by downloading the application:

Still Photography Permit Application

Questions about photography permits? Inquiries about filming in the park?
Contact Park Headquarters at 210-534-8833 x242 or by email.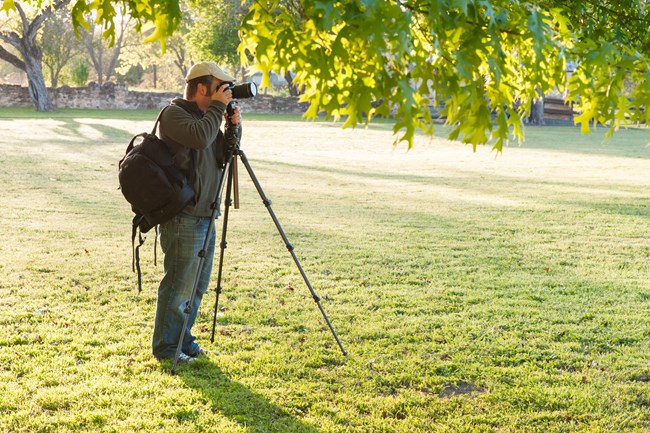 It is the policy of the National Park Service to allow Special Uses that are not in conflict with law or policy; will not result in derogation of the values and purposes for which the park was established; do not present a threat to public safety or property; and do not unduly interfere with normal park operations, resource protection, or visitor use. Additionally, it is the policy of San Antonio Missions National Historical Park to issue commercial photography and non-commercial still photography permits when the activity is consistent with the protection and public enjoyment of park resources.
These guidelines have been established by the Superintendent of San Antonio Missions for managing commercial photography, and non-commercial photography.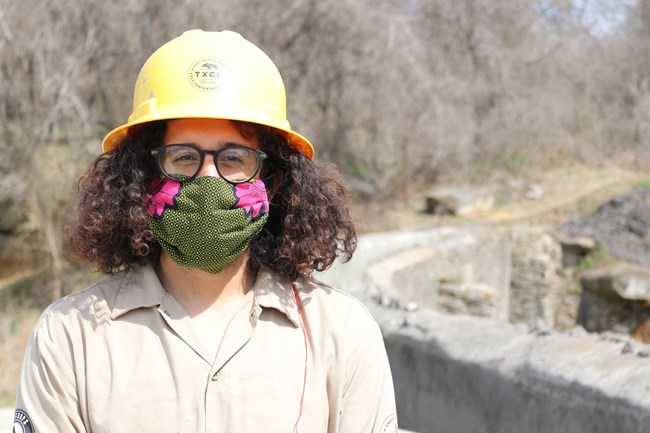 Mask Up!
Road-Based Tour Requirements
To protect the health of those who live, work, and visit national parks and National Park Service (NPS) facilities, and in support of President Biden's Executive Order on Protecting the Federal Workforce and Requiring Mask-Wearing, NPS is immediately implementing a mask requirement for employees, visitors, partners and contractors.At San Antonio Missions National Historical Park, face masks are now required in all park buildings and facilities. Masks are also required on NPS-managed lands when physical distancing cannot be maintained, including in the conventos, on trails, and along park sidewalks. The public can find information about the requirement on the park website and on signs throughout the park. In addition, Ranger Contact Stations are closed. The Park Store at Mission San Jose is open 10 am to 12pm and 1pm to 4pm, 7 days/week.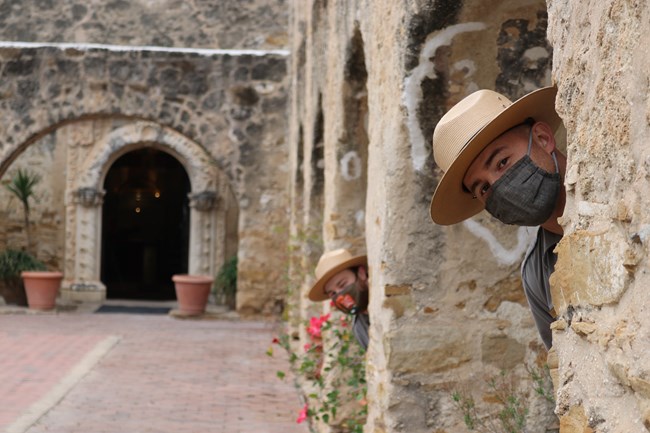 Mask Requirements for Bus Tours at the Park
The Centers for Disease Control and Prevention (CDC) issued an Order on January 29, 2021 requiring the wearing of masks by travelers to prevent spread of the virus that causes COVID-19. Conveyance operators must also require all persons onboard to wear masks when boarding, disembarking, and for the duration of travel. Operators of transportation hubs must require all persons to wear a mask when entering or on the premises of a transportation hub.
This Order must be followed by all passengers on public conveyances (buses, taxis, ride-shares, and more) traveling into, within, or out of the United States as well as conveyance operators (crew, drivers, and other workers involved in the operation of conveyances).
People must wear masks that cover both the mouth and nose when awaiting, boarding, traveling on, or disembarking public conveyances. People must also wear masks when entering or on the premises of a transportation hub in the United States.
First Amendment Permits
Use of Park areas for First Amendment activities also requires a permit.
First Amendment Permit
Application
Commercial Filming
Changes to Commercial Filming Permits on Park Land
On January 22, 2021, the US District Court for the District of Columbia issued a decision in Price v. Barr determining the permit and fee requirements applying to commercial filming under 54 USC 100905, 43 CFR Part 5, and 36 CFR Part 5 are unconstitutional. The National Park Service is currently determining how this decision will be implemented.
Following the recent court decision, the National Park Service will not be implementing or enforcing the commercial filming portions of 43 CFR Part 5 until further notice, including accepting applications, issuing permits, enforcing the terms and conditions of permits, issuing citations related to permits, or collecting cost recovery and location fees for commercial filming activities.
As regulations regarding commercial filming permits are being reassessed, those interested in commercial filming activities on land managed by the National Park Service are encouraged to contact the park directly for more information about filming in the park and to discuss how to minimize potential impacts to visitors and sensitive park resources.


Last updated: April 12, 2021