Special Use Permits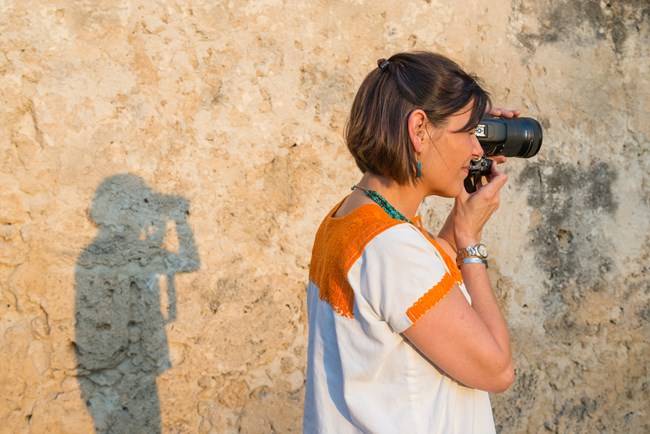 Permit Overview at San Antonio Missions National Historical Park
Thank you for your interest in permits at San Antonio Missions National Historical Park including Mission(s) Concepción, San José y San Miguel de Aguayo, San Juan Capistrano, San Francisco de la Espada, and many more park sites.
It is the policy of the National Park Service to allow Special Uses that are not in conflict with law or policy; will not result in derogation of the values and purposes for which the park was established; do not present a threat to public safety or property; and do not unduly interfere with normal park operations, resource protection, or visitor use.
To start the permit process, please submit a Permit Application, by postal mail or email. We can answer preliminary questions regarding a permit, but will require an application and non-refundable $50 application fee to engage further. Please note the 30-day minimum time required for issuing standard permits. For larger, more complex events (Ex: Over 50 people, catering, substantial equipment), there will be a 90-day minimum for application submission.
Cost Recovery (16 U.S.C 3a)
The National Park Service (NPS) does charge a cost recovery for managing any special park use permit activities. Cost recovery includes an application fee and any additional charges to cover the costs incurred by the National Park Service in processing your request and monitoring your permit. This amount will vary depending on the park and the size and complexity of your permit. The $50 application fee must be submitted with your application. And while we are happy to provide an estimate of costs, we will not be able to provide a final amount until an application has been received and processed.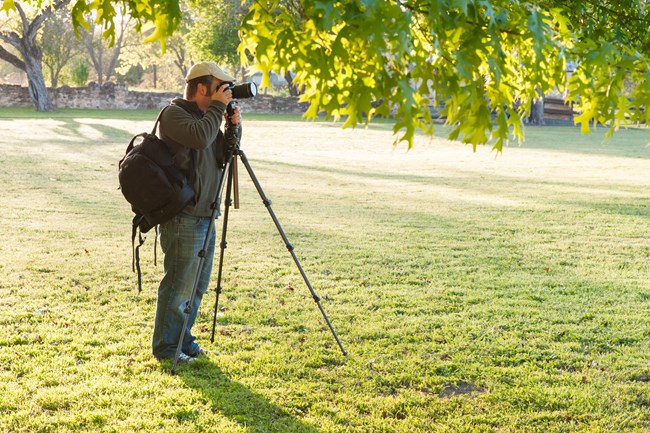 Still Photography
Permits are required for still photography when:
the activity takes place at location(s) where or when members of the public are generally not allowed. To include when outside of normal staff operational hours of 9:00 am – 5:00 pm;

the activity uses model(s), sets(s), or prop(s) that are not a part of the location's natural or cultural resources or administrative facilities;

or the park would incur additional costs to monitor the activity.
Please submit your application 30 days prior to your requested date to allow sufficient time for review and processing.
Questions? Contact Park Headquarters Special Use Permits at (210) 534-8875 ext 242. Or email us at saan_ranger_activities@nps.gov.

Begin the permitting process by downloading the application.
Filming
Do I need a permit to film?
Permits are required for all commercial filming of which the footage would not be used entirely for personal use.
Please submit your application 30 days prior to your requested date to allow sufficient time for review and processing.

Questions about permits?
Contact Park Headquarters at 210-534-8833 ext. 242 or by email at saan_ranger_activities@nps.gov.
First Amendment Permits
The First Amendment of the U.S. Constitution states:
Congress shall make no law respecting an establishment of religion, or prohibiting the free exercise thereof; or abridging the freedom of speech, or of the press; or the right of the people peaceably to assemble, and to petition the Government for a redress of grievances.
First Amendment Permit 

Application
Freedom of speech, press, religion, and assembly are rights protected by the First Amendment of the Constitution of the United States. People may exercise these rights in national parks, but the National Park Service still retains its responsibility to protect park resources and prevent conflict among park visitors. Therefore, the National Park Service establishes guidelines for setting the time, place and manner (number of participants, use of facilities and type of equipment) for the events to occur.
Application processing costs for first amendment demonstrations are not required. No payment is required when submitting the demonstration application; however, all applications are reviewed by the park to ensure the activity meets the criteria of a demonstration. Organizers are responsible for all costs associated with producing the demonstration.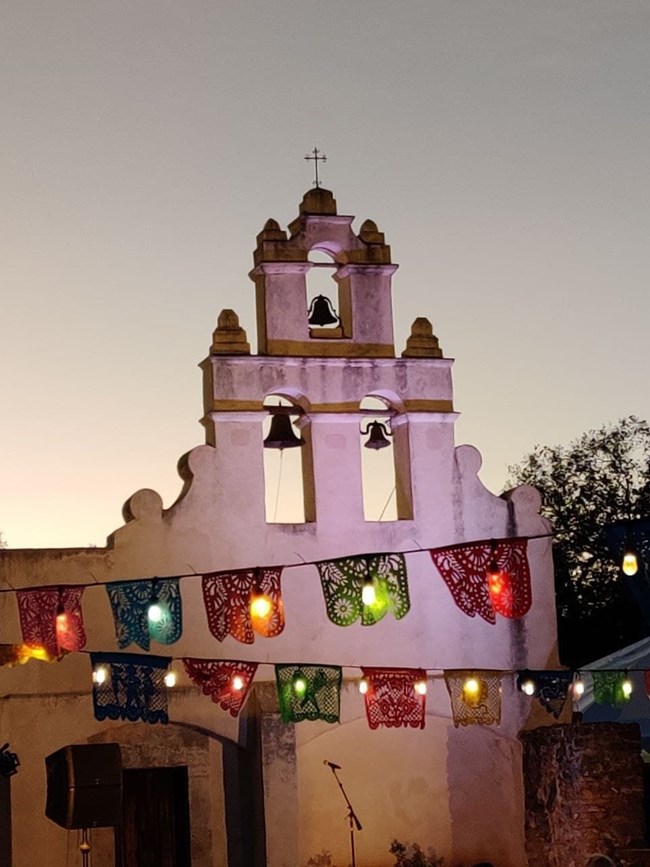 Event Permits
Can I host an event at San Antonio Missions National Historical Park?
There will be a 90-day minimum to apply for large and complex events. Depending on the size of the event, the NPS may require documentation including, but not limited to: Event layout/route maps, parking plans, onsite EMS, or contracted law enforcement. Additionally, advertising for an event is prohibited prior to permit issuance. It is also prohibited for applicants to use NPS branding for their event.
Find the application form here.


Last updated: December 7, 2022