Nearby Attractions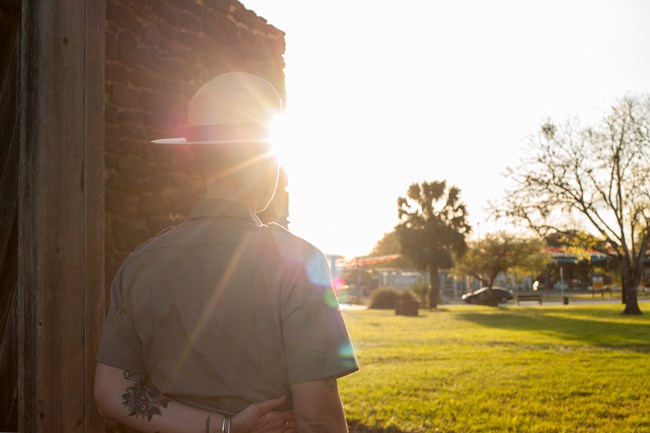 Welcome to San Antonio, Texas!

Welcome to the seventh largest city in the United States, with 300 year old history at its heart. You won't find a shortage of things to do in San Antonio. On your visit, check out the many museums, parks, and other tourist activities that the city has to offer!


Below are helpful links for things to do while you're in San Antonio.

Want to learn more about things to do in San Antonio? Visit San Antonio has information for you!
Historical Museums & Must-Sees
UTSA Institute of Texan Cultures
- The UTSA Institute of Texan Cultures features exhibits, programs, and special events that examine and promote heritage, ethnicity, history, social issues, and popular culture. Visitors learn the stories of immigrants who settled in Texas and contributed to its modern, multicultural society. The museum is located in the Hemisfair district, steps from the Henry B. Gonzalez Convention Center and the Tower of the Americas.
The Alamo
- Historically thr first of the five missions in San Antonio, this Spanish colonial mission site was established in 1718. In the mission era, this site was called Mission San Antonio de Valero.
Hemisfair Park
- Established in 1968 for the World Fair, Hemisfair Park now includes the Hemisfair tower, history exhibits, outdoor parks, UNAM, and more.
Casa Navarro State Historic Site
- A rancher, merchant, and one of only two native-born Texans to sign the Texas Declaration of Independence, José Antonio Navarro was a leading advocate for Tejano rights. Casa Navarro State Historic Site celebrates his life at his original 1850s adobe and limestone home, a historic jewel among its urban surroundings.
Spanish Governor's Palace
- The Spanish Governor's Palace is the last visible trace of the Presidio San Antonio de Bexar and the only remaining example of an aristocratic 18th-century Spanish Colonial town house in Texas.
San Fernando Cathedral
- The San Fernando Cathedral was founded in 1731 and is the oldest, continuously functioning religious community in the State of Texas.
Art Museums
Artpace
- Artpace is a contemporary art space located in downtown San Antonio, Texas with residences, exhibitions, and education programs that nurture the freedom to dream. Artpace supports the creative process and engages audiences with the most innovative art and artists from around the world.
Blue Star Contemporary
- Developed from a grassroots event in July of 1986, Blue Star Contemporary (BSC) is the first and longest-running nonprofit venue for contemporary art in San Antonio and inspires the creative genius in us all by nurturing artists through innovative contemporary art. The establishment of BSC as an exhibition space arose from the need to provide a platform for the work and ideas of local contemporary artists. In the years since its inception, BSC has grown with the community, instigating positive change in both the art community and the community at large with its mission to inspire the creative genius in us all by nurturing artists through innovative contemporary art. In 2016, BSC debuted a major renovation of its 11,000 square foot exhibition space, providing an enhanced presentation platform for artwork of all media.
Briscoe Western Art Museum
- Located on the banks of the San Antonio River Walk in the heart of downtown, the Briscoe Western Art Museum brings to life the vibrant culture and heritage of the Western United States. The Museum offers a permanent collection of Western art and artifacts, displayed in nine galleries in the beautifully restored 1930s former San Antonio Public Library building. Through painting, sculpture, photography, and historical relics, the Briscoe weaves together stories of the American Indian, Vaquero, American Cowboy, pioneering women, and others that define the American West.
The DoSeum
- The DoSeum, San Antonio's museum for kids, inspires children to use their inner creativity and curiosity to learn through play. The Doseum offers more than 64,000 square feet of indoor and outdoor exhibit space designed to help children workout their bodies and minds, including an interactive robot named Baxter, a spy academy filled with fun math challenges, an interactive puppet parade, a musical staircase, a Children's stream, and over 9,625 of outdoor space with plenty of water features, shade, and an ADA-accessible tree house.
McNay Art Museum
- The McNay Art Museum engages a diverse community in the discovery and enjoyment of the visual arts. Built in the 1920s by artist and educator Marion Koogler McNay, the Spanish Colonial Revival residence became the site of Texas's first museum of modern art when it opened in 1954. For almost 65 years, the McNay has enchanted visitors with its art, architecture, and ambiance.
San Antonio Botanical Gardens
- With something always new to see at the San Antonio Botanical Garden, each season brings a variety of color and texture in the plant world. Recognized nationally for its commitment to outstanding displays, botanical diversity, education, environmental stewardship, and experiences that connect people to the natural world, the Garden is a top San Antonio attraction that serves as a museum of plants, a tranquil escape, and a living classroom.
San Antonio Museum of Art
- A visit to the Museum takes you around the world and through art history. We have five-thousand years of art in a complex of buildings that once housed the Lone Star Brewery, and we're renowned for our collections of Latin American, Asian, and Ancient Mediterranean art. On the Museum Reach of the River Walk, the Museum is a thirty-minute walk from downtown hotels and a ten-minute walk from the Pearl retail and restaurant complex.
Southwest School of Art
- Southwest School of Art was established in 1965 and occupies several downtown acres along the River Walk. The Southwest School of Art galleries are always free and open to the public.
San Antonio Art League & Museum
- Founded in 1912, the San Antonio Art League & Museum welcomes you to its home in the beautiful historic King William District of San Antonio. SAALM is a architectural jewel-box for lovers of traditional and contemporary art.
Villa Finale
- Villa Finale: Museum & Gardens, an 1876 Italianate mansion and the only site of the National Trust for Historic Preservation in Texas, features lush gardens, an astonishing collection of art and antiques, and a variety of engaging programs and events for audiences of all ages.
Witte Museum
- Witte Museum stands as a permanent home for exhibits of the history and art of Texas utilizing the latest museum practices and technology.
Cultural Centers
La Villita
- Located on the south bank of the famed San Antonio River Walk, La Villita now occupies one square block in the heart of downtown San Antonio. The village is on the U.S. government's National Register of Historic Places as an Historic District.
Historic Market Square
- Beginning in the 1800s, this downtown block was a center for trade between San Antonio, Mexico, and Lousiana. Trade routes brought goods from neighboring communities to be bought and sold at the Historic Market Square. Today, the site boasts more than 100 locally owned shops and stalls.
National Parks within 3 hours
Last updated: November 28, 2021