Mission Concepción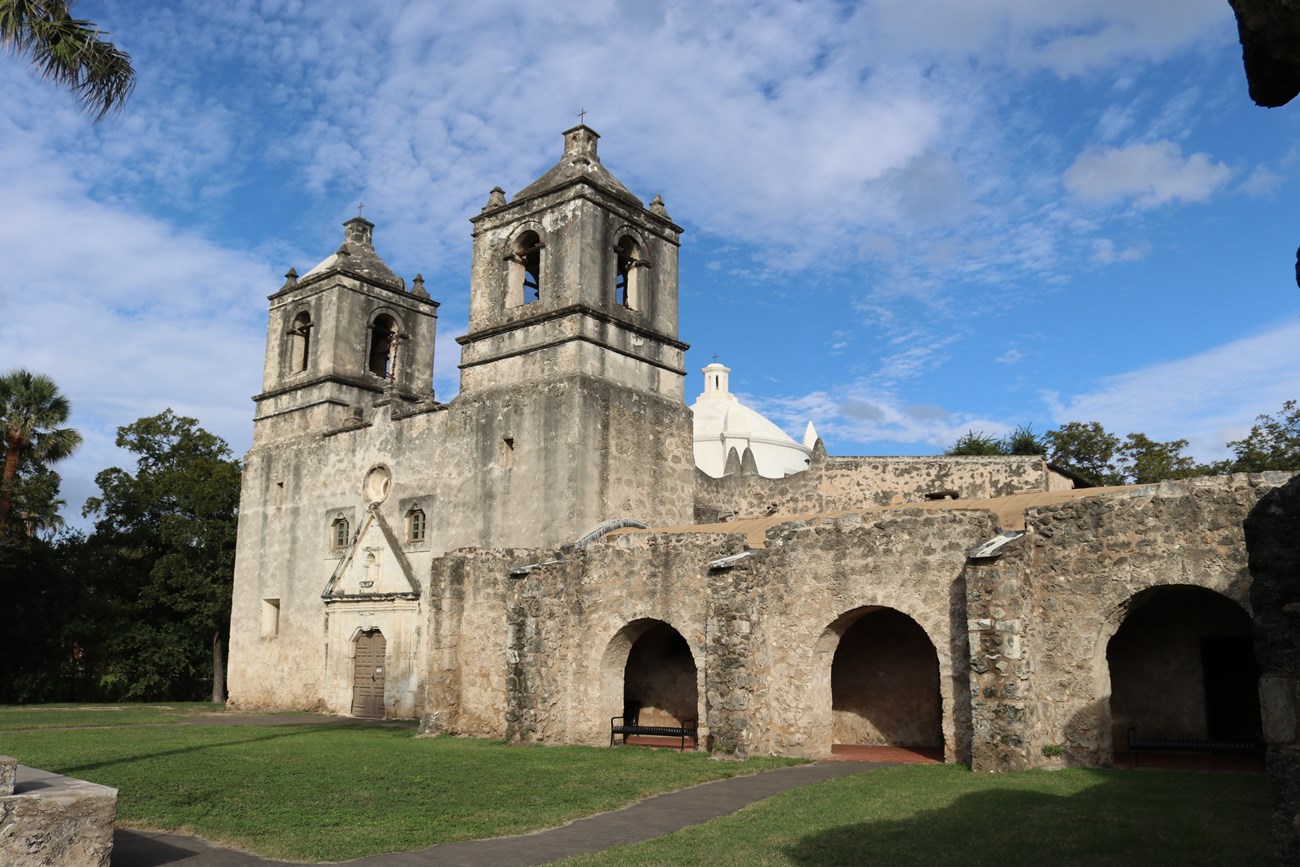 About Mission Concepción
Dedicated in 1755, Mission Concepción appears very much as it did over two centuries ago. It stands proudly as the oldest unrestored stone church in America. In its heyday, colorful geometric designs covered its surface, but the patterns have long since faded or been worn away. However, original frescos are still visible in several of the rooms.
Planning on visiting Mission Concepción?
Follow along with our
cell phone tours
and learn more about this site. Audio tour produced by the City of San Antonio World Heritage Office.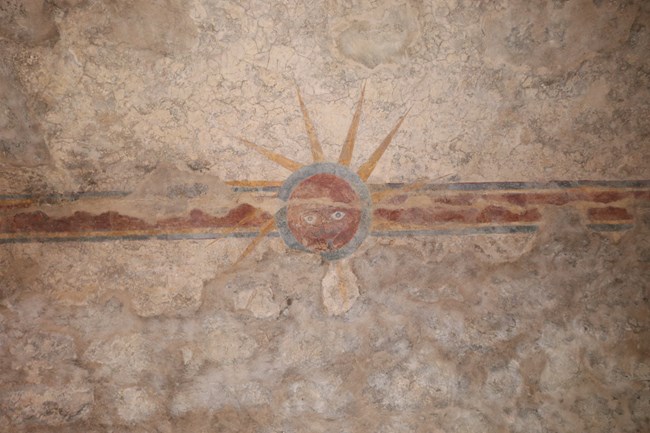 Mission Nuestra Señora de la Purísima Concepción de Acuña
Originally founded in 1716 in what is now eastern Texas, the mission was one of six authorized by the government to serve as a buffer against the threat of French incursion into Spanish territory from Louisiana.
Developed by Spanish Franciscan friars and after a tenuous existence and several moves, the mission was transferred to its present site in 1731.
This handsome stone church took about 15 years to build, and was dedicated in 1755. It appears very much as it did over two centuries ago. Due to the fact that it was built directly on bedrock, it never lost its roof, or its integrity. It remains the least restored of the colonial structures within the park.
Frescos
The integrity of the church and convento roofs at Mission Concepción prevented the deterioration of many fine examples of frescos. This tediously applied art form covered the front of the church and most of the church and convento interiors. Today only four rooms clearly show remnants of these colorful designs painted over 250 years ago.
While many of the existing frescos are simply decorative, several are symbolic. The most famous fresco, located on the convento room ceiling


Last updated: June 16, 2023