Partners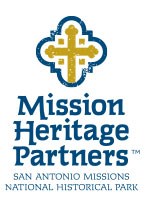 Mission Heritage Partners
Mission Heritage Partners , formerly known as Los Compadres, provides volunteer support and financial aid for preservation, restoration, and development projects at San Antonio Missions National Historical Park. It is the official friends group of the park.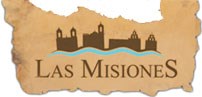 Old Spanish Missions, Inc.
Today the National Park Service operates San Antonio Missions National Historical Park in collaboration with the Archdiocese. The Park Service is responsible for all secular elements of the four missions, including buildings, landscape and visitor centers. The Old Spanish Missions, Inc. is responsible for the maintenance and restoration of the historic mission churches.
The goal of Las Misiones/Old Spanish Missions is to restore the church buildings to their original vitality by funding and partially endowing (1) the regular and scientific care of the native limestone walls and structures, and (2) the aesthetic and liturgical enhancement of the worship spaces inside the churches. All of this is to be accomplished while respecting the historic integrity of the interiors and exteriors of the churches.
As the San Antonio Missions near the 300th anniversary of their founding, they continue to serve as parish churches. As churches of the Archdiocese of San Antonio, the Missions continue to serve stable communities of parishioners and numbers of visitors each year.
The Missions of San Antonio
San Antonio's five Spanish colonial missions have been designated a World Heritage Site by the United Nations Educational, Scientific and Cultural Organization (UNESCO). World Heritage Sites are extremely exceptional cultural and natural properties nominated voluntarily by signatory nations, which are then approved by the World Heritage Committee. The Missions of San Antonio were designated on July 5, 2015.
Last updated: July 25, 2017