Safety
The National Park Service is committed to providing visitors with a safe environment to enjoy, but remember - you are in a natural setting and you must always look out for your own safety. Below are some tips to help ensure that your visit is a safe one.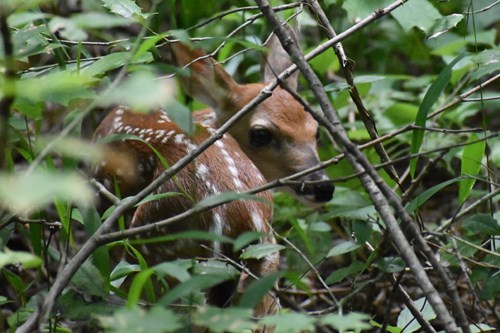 Do not approach, touch or feed animals

. All animals in the park are wild, and interaction with them harms their well-being. Touching infant animals, such as fawns, can be life threatening to them. Mothers often will not respond to their young after they have been handled by humans. Leave animals alone and where you found them. They have not been abandoned or lost in the woods. They live in natural settings and feed themselves - we are the visitors. Take photos at a respectful distance for your protection and theirs. All animals can be dangerous, even the most harmless looking deer, squirrel or raccoon.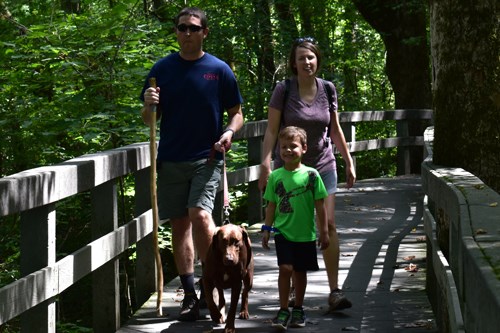 Keep your pets on a leash

at all times. This will keep them, other visitors, and the wildlife safe. Only service animals are permitted inside the Visitor Center.

Examine yourself for ticks

after spending time outside. Ticks can carry diseases such as Rocky Mountain Spotted Fever and Lyme disease.

Protect yourself from mosquitoes and mosquito-borne illness

by using insect repellant, and by wearing long sleeves and long pants when possible.

Bring water and snacks if you plan to hike on park trails. In the summer, temperatures can reach the upper 90s. It is important to stay hydrated.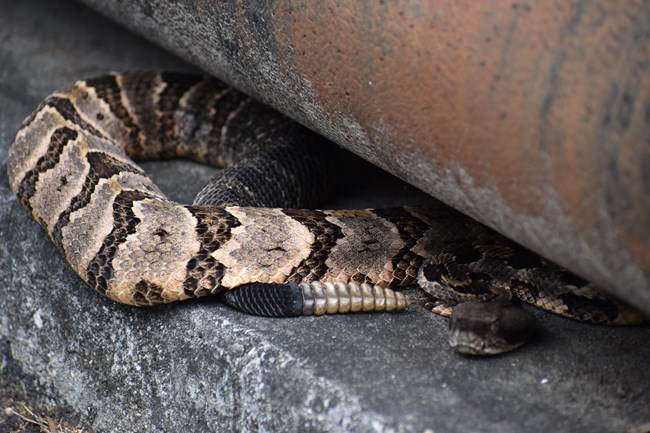 Be snake aware

. Watch where you walk and place your hands. The park is home to venomous and non-venomous snakes. They are not a problem unless disturbed.
Use caution

and please remain on designated trails and walkways at all times. Watch your step since any trail can be slippery when wet or icy. Keep a look out for plants such as poison ivy & poison oak.

Report any hazards

or suspicious activity to a park ranger right away.

Be aware

that no cell phone or internet service is available inside park boundaries.


Last updated: May 12, 2020