Trail of Tears Alabama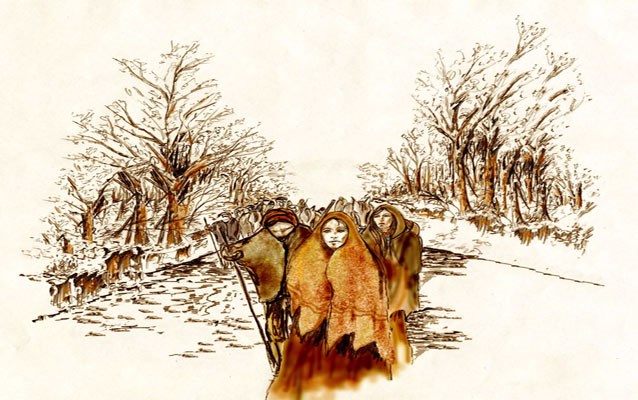 Much of what is now present-day Cherokee, Etowah, and DeKalb Counties made up about one fourth of the Cherokee Nation in the 1820's. Most of this land, along with a large portion in northwestern Georgia, western North Carolina, and southeastern Tennessee, was the last eastern region to be systematically taken away from the Cherokee Nation by the US Government. The Indian Removal Act of 1830 set the stage for the complete removal of all the tribes in the southeast. Signed by only 22 Cherokee leaders and 9 US officials on December29, 1835, the Treaty of New Echota ensured the complete removal of the Cherokees. Efforts to enforce removal began in May 1838.

Eight companies of heavily armed regular US Army soldiers, with Alabama and Tennessee militia, marched into northeast Alabama to carry out the terms of the treaty and remove Cherokee and some Creek families. A small number of Cherokee in Alabama and elsewhere hid from the soldiers. Posts were constructed and temporarily manned by the troops in Forts Payne, Lovell, Likens, and Turkeytown to store supplies, billet troops, and hold the Indians in confinement before they sent them to Indian Territory (today known as Oklahoma) in October 1838.

Archeologists recognize evidence of their occupation, but few 19th century historic buildings remain from pre-removal Cherokee communities. Many geographical names in the state are based on Southeastern Indian names such as Cherokee, Etowah, and Chiaha.

For many years, stories on this part of American's past were ignored or glossed over. Today, the National Park Service has partnered with state agencies, towns, and organizations in Alabama, Arkansas, Georgia, Illinois, Kentucky, Missouri, North Carolina, Oklahoma, and Tennessee to administer the Trail of Tears National Historic Trail to provide educational information to the public with websites and printed materials.
Last updated: September 21, 2022