Parks as Classrooms
Russell Cave National Monument gives teachers and students a chance to enjoy free hands-on curriculum based programs that can enhance their knowledge of essential cultural and natural resources in the park. These programs are an excellent way to teach students about their National Parks directly from their classrooms.
All Curriculum Materials
Featured Lesson Plan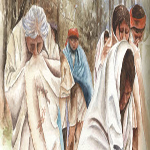 Trail of Tears Reenactment: Building Background Knowledge
Learn More
Field trips are a great chance for students to learn about the resources at Russell Cave. The park has rangers that can make this experience special by helping plan your visit or teachers can lead their own curriculum based programs within the park.
All Field Trips
PLAN A FIELDTRIP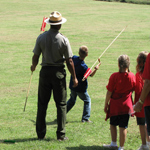 Learn Prehistoric Skills in the Park!
Learn More
Last updated: April 14, 2015