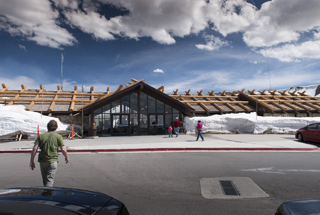 Alpine Visitor Center
Hours
10:30 am to 4:30 pm daily (weather permitting)
Location
Fall River Pass at the junction of Trail Ridge and Old Fall River roads. Check the status of Trail Ridge Road by calling 970-586-1222.
Activities
Learn about the alpine tundra. Purchase gifts and books. Eat a snack. Accessible restrooms and vault toilets available.