Suggested Hikes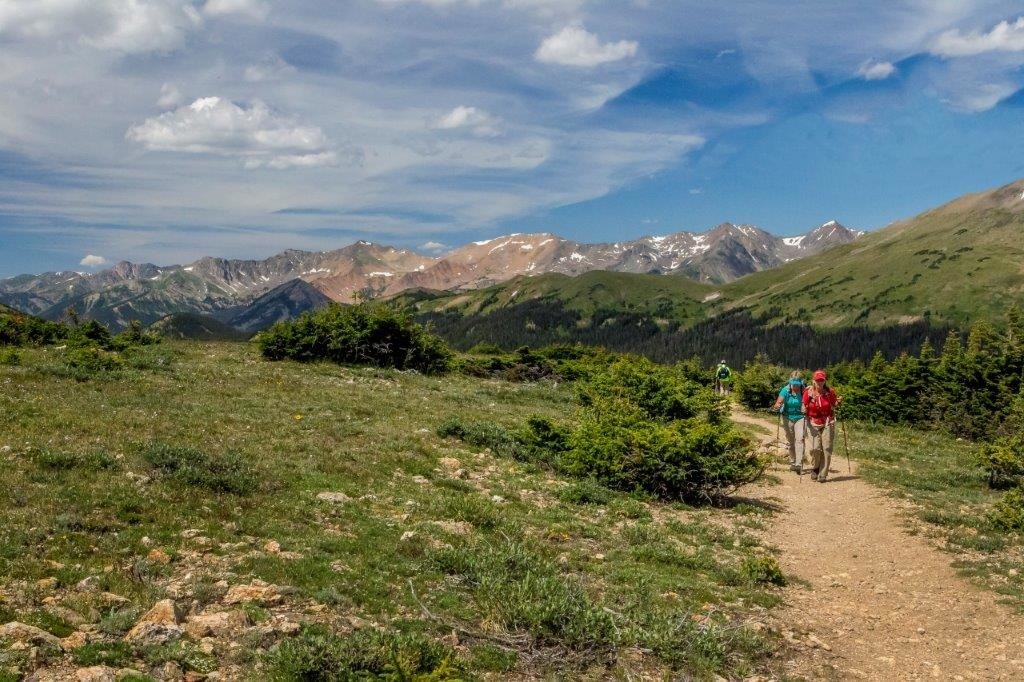 Below is a list of suggested hikes in Rocky Mountain National Park.
Suggested Lake Hikes
Destination

Trail Head

Distance

Elevation Gain (feet)

Bear Lake

Bear Lake

0.6 mile loop

Negligible

An excellent interpretive nature trail circles this popular subalpine lake at the end of Bear Lake Road.

Cub Lake

Cub Lake

2.3 miles

540

A park favorite, this hike to a mountain pond travels through woods that blaze with color in the fall.

Mills Lake

Glacier Gorge

2.8 miles

700

The view of Longs Peak and the Keyboard of the Winds from Mills Lake is one of Rocky's finest.

Bluebird Lake

Wild Basin

6 miles

2,478
Suggested Waterfall Hikes
Destination

Trail Head

Distance

Elevation Gain (feet)

Adams Falls

East Inlet

0.3 mile

Negligible

A beautiful stream and pleasant scenery accompany hikers on this popular west side walk.

Alberta Falls

Glacier Gorge Jct

0.6 mile

210

Glacier Creek thunders down this spectacular waterfall that ranks as one of the park's more popular hiking destinations.

Cascade Falls

North Inlet

3.5 miles

300

The hike through forested country ends with a scenic respite beside this tumbling waterfall on the park's west side.

Ouzel Falls

Wild Basin

2.7 miles

960

Watching the falls' namesake - the ouzel, or dipper - plunge into the rushing stream water entertains hikers at this popular spot.

Timberline Falls

Glacier Gorge Jct

4 miles

1,510

Scenic Loch Vale is enjoyed en route to these delicately beautiful falls on the park's east side.
Suggested Summit Hikes
Destination

Trail Head

Distance

Elevation Gain (feet)

Deer Mountain

Deer Ridge Jct

3 miles

1,093

Fine views, pleasant hiking and a picnic on top make this trip a hiking favorite. Summit elevation 10,013' (gain of 1083').

Twin Sisters Peaks

Twin Sisters

3.7 miles

2,253

These two peaks sit off by themselves to the east, offering outstanding vistas sweeping in all directions. Elevation at summit 11,428' (gain of 2338').

Flattop Mountain

Bear Lake

4.4 miles

2,849

Panoramic views and access to many other great peaks lure hikers up this mountain in the middle of the park. Summit elevation 12,324' (gain of 2849').


Last updated: September 25, 2023