Fall River Entrance Construction Project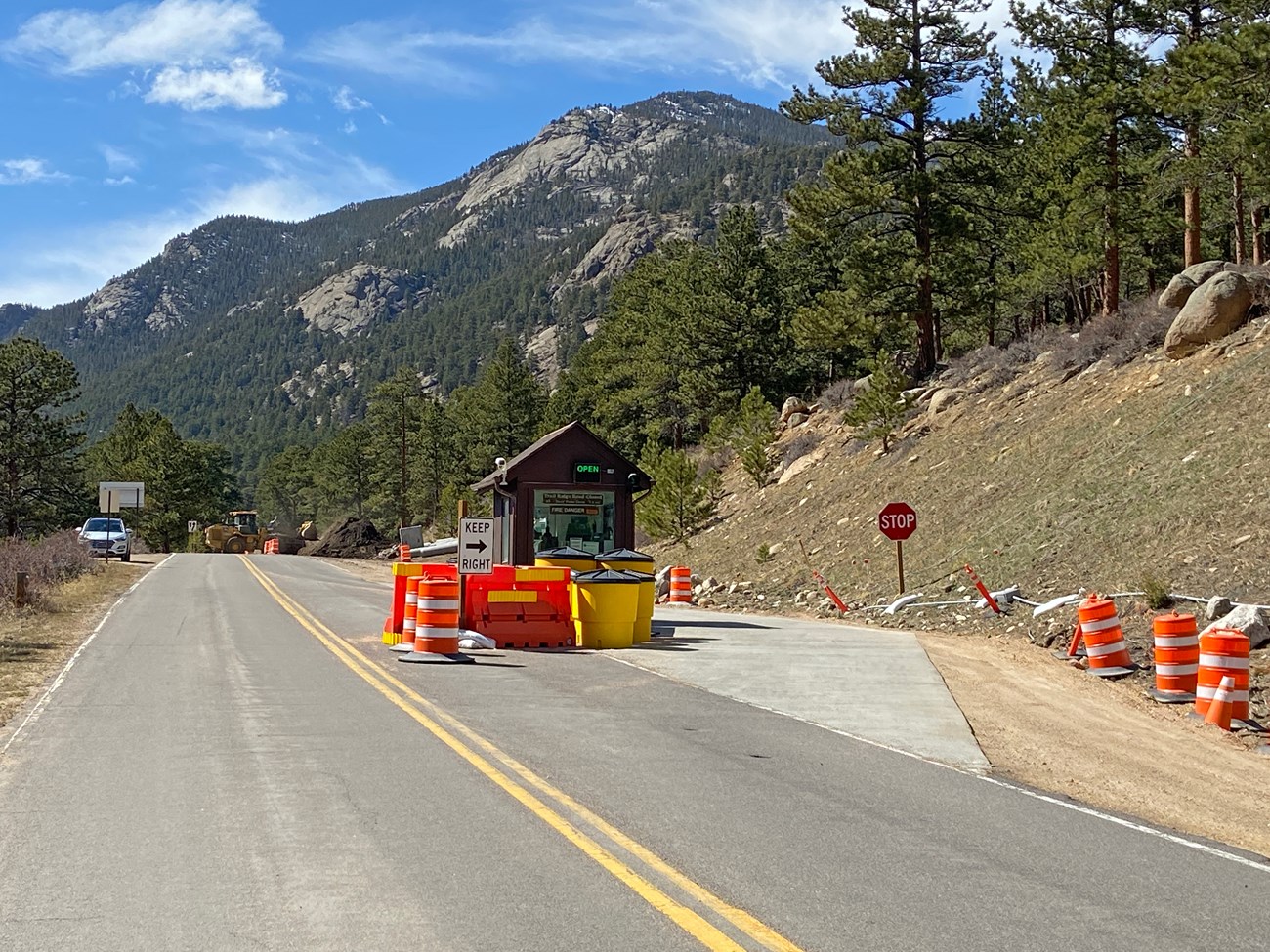 A major construction project is underway on a new and improved entrance station at the Fall River Entrance to Rocky Mountain National Park. The Fall River Entrance is one of two major entrance stations on the east side of the park and is located on U.S. Highway 34, just inside the park boundary.
What to Expect?

During this major construction project, only one lane at Fall River Entrance will be operational to enter the park and one lane to exit. Park visitors are encouraged to avoid the Fall River Entrance and use the Beaver Meadows Entrance.

During this major project, visitors should expect extended wait times at both the Beaver Meadows and Fall River entrances to RMNP. Weather and resources depending, this project should be completed by fall 2023.
Fall River Visitor Center Remains Open
Fall River Visitor Center and the Rocky Mountain Conservancy Nature Store are open during this construction project. The Gateway Gift Shop and Trailhead Restaurant, located next to the Fall River Visitor Center, is also open.

Fall River Visitor Center is open 9:00 a.m. to 4:30 p.m. daily 7-days a week. The visitor center is located along U.S. Highway 34 at 3450 Fall River Road, Estes Park, CO, 80517.

For additional information, visit our Visitor Center page.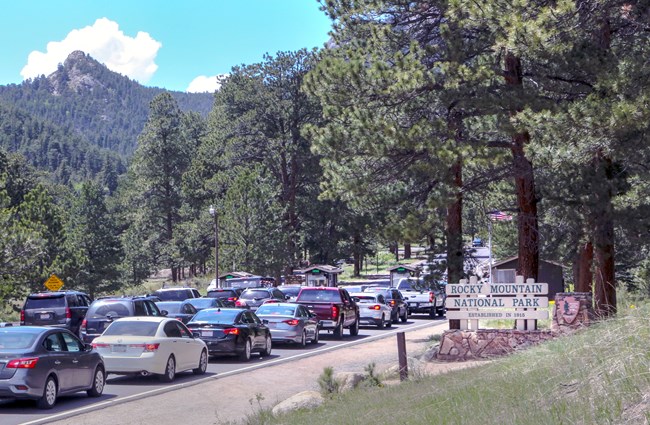 Why is this Project Important?
Originally designed only for summer operations, the existing Fall River Entrance Station was constructed in the 1960s. These existing facilities no longer meet the safety or operational needs of the park today.

When the entrance station was designed, the park had approximately one and a half million annual visitors. By 2019, annual visitation almost tripled, to over 4.6 million annual visitors. Critical infrastructure improvements are needed to improve visitor access and convenience, reduce traffic congestion, and provide a safe and efficient space for park employees.
What will be Improved?
A new office and three new entrance station kiosks, with proper ventilation, will be constructed

A new park entrance sign will be installed, which will include a small formal parking area.
A fast pass lane will be added and the road will be widened, which should improve visitor wait times and the visitor experience while entering through the Fall River Entrance.
This project will also rehabilitate and replace failing water and wastewater infrastructure that serves Fall River Entrance and the Bighorn Ranger Station. The on-site wastewater treatment system will be replaced, and other upgrades will occur. A culvert crossing Fall River Road is severely deteriorated and does not meet 100-year flood standards, it will be upgraded and replaced during this project.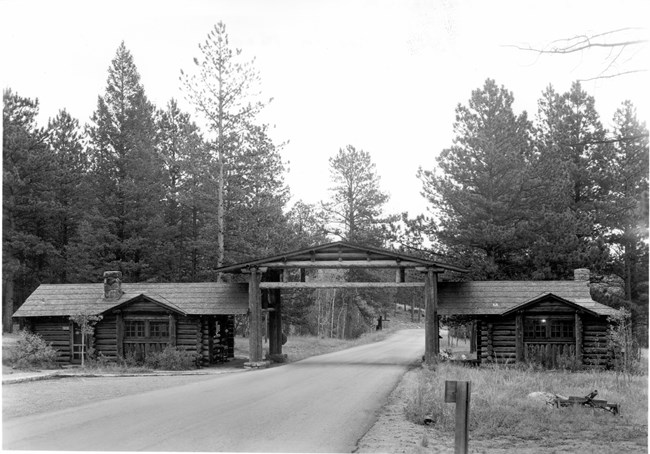 Did You Know?
Fun Fact - this will not be the first time the Fall River Entrance Station to Rocky Mountain National Park has been removed, replaced, or constructed in the park's 108-year history.

When this project is complete, this will be the fifth version of an entrance station in the Fall River Corridor. The entrance station was once even located on the western edge of Horseshoe Park.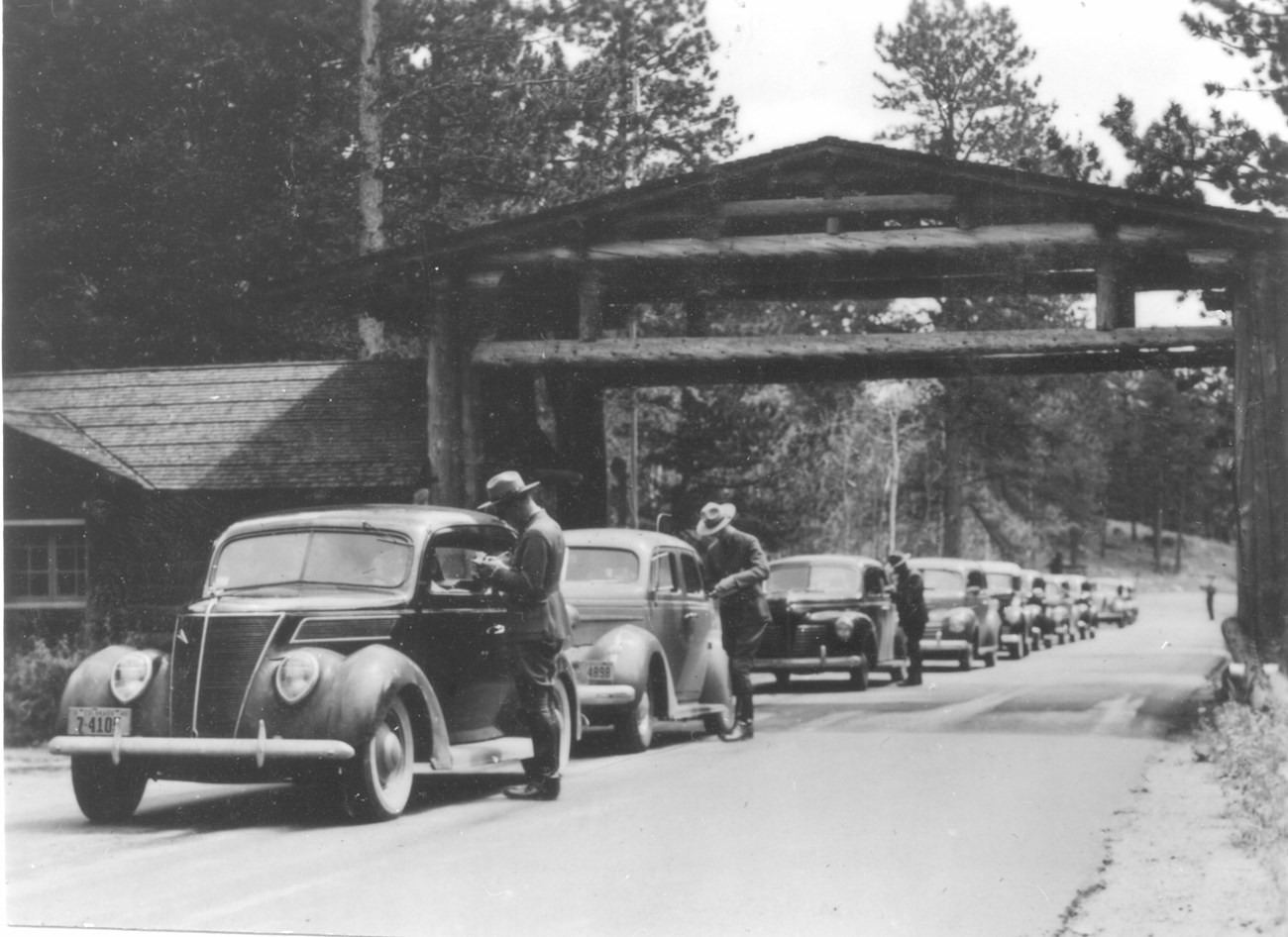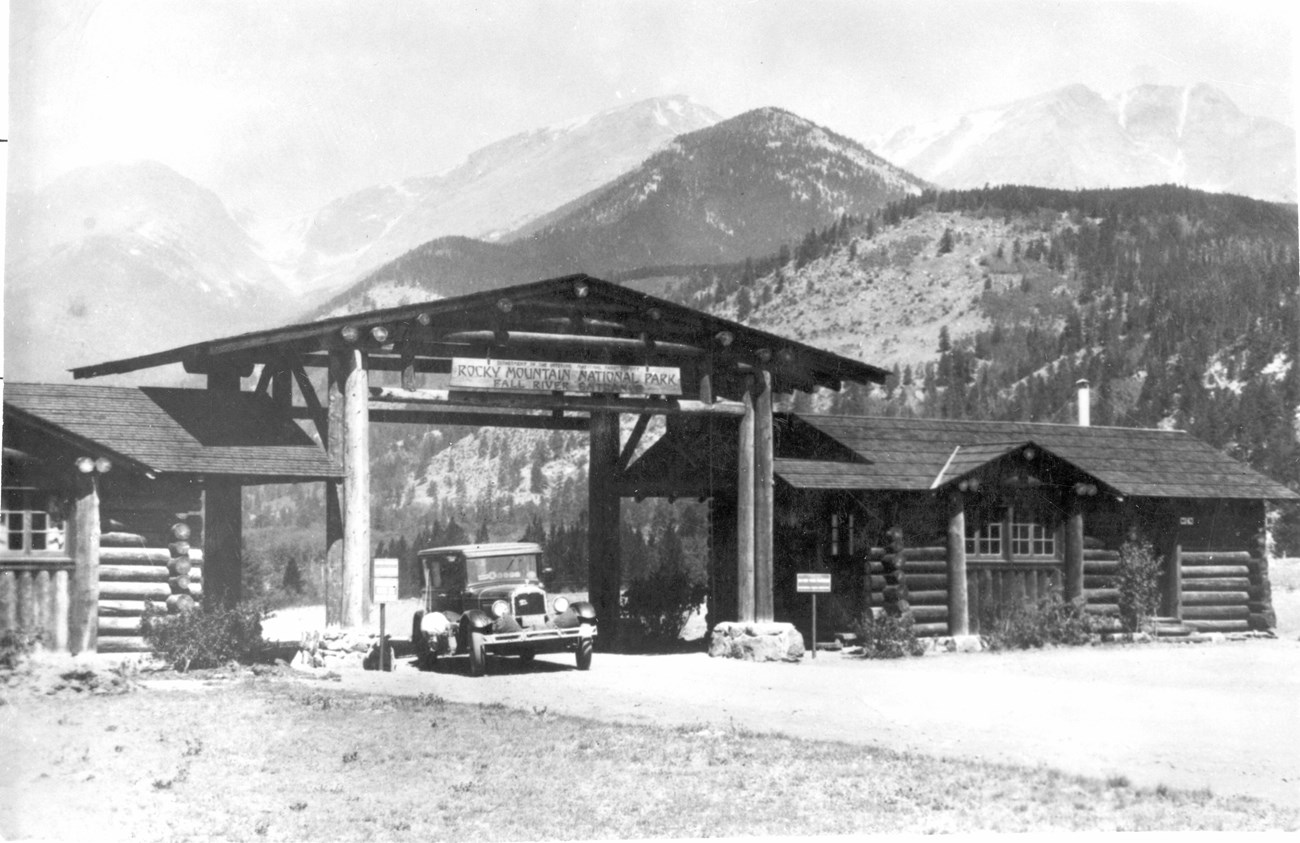 Last updated: April 18, 2023