Climbing Safety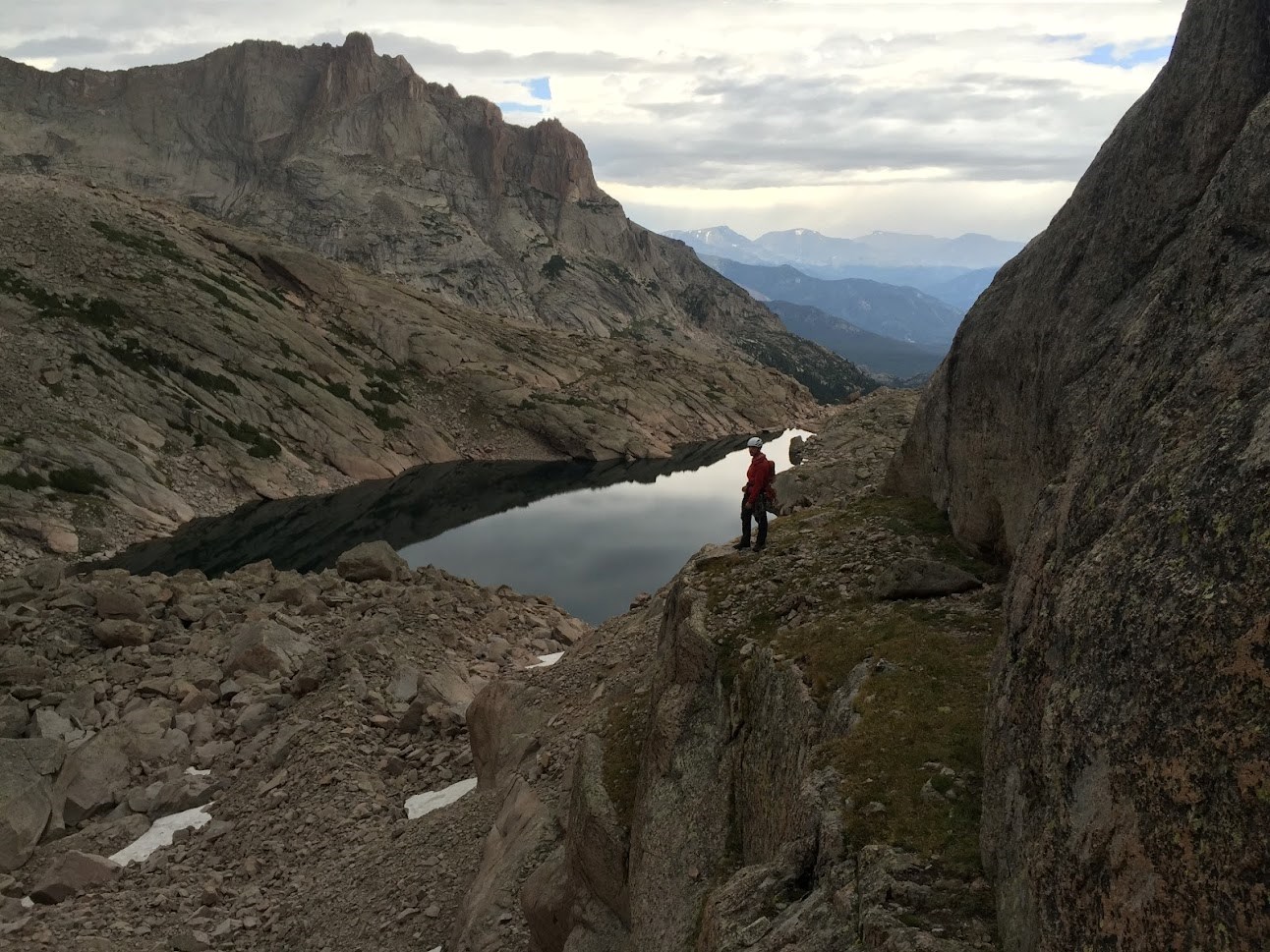 Climbing Safety
Traveling in the mountains brings inherent risk. Risks include: lightning, rockfall, avalanches, crevasses, and extreme weather conditions (even during the summer months). Competent technique, experience, safety equipment, physical fitness, and good judgement are essential to preventing or minimizing the chances of an accident.
Weather - Conditions can change quickly in the mountains bringing lightning storms, rain, snow, wind, and cold temperatures. Always bring additional layers and be prepared to turn around if conditions worsen.
Know Your Limits - The mountain peaks in RMNP are all at a high elevation and many require technical experience and gear. Know your limites and abilities, as well as the limits of others in your group. Plan your trip itinerary accordingly. Make sure everyone has the proper gear before beginning your trip, and be prepared to turn around if you are pushing your limits or not feeling well. Many people get hurt when they are pushing themselves too far.
Have a Plan - Do you know what to do if someone gets injured? If the weather unexpedidly changes? If your trip is taking longer than planned? Preparing before your trip will help you make smart decisions when the moment arrives. Set a turn around time and stick to it.
Altitude sickness is a common ailment for those heading up the mountains and it can be very serious. The Town of Estes Park sits at an elevation of 7,500ft (2,290m), with many of the peaks in RMNP rising above 13,000ft (3962m). Know the signs of altitude sickness and be prepared to go down in elevation. The only cure for altitude sickness is to travel down to a lower elevation.
Last updated: July 5, 2022