Accessible Trails
Although Rocky Mountain National Park is famous for its steep terrain, accessible trails have been constructed in areas noted for their scenery. These trails are also good choices for visitors interested in adjusting to the park's higher elevations, groups that include young children, visitors with visual impairments, and anyone who finds walking on level, relatively smooth paths attractive. Park trails meeting accessibility specifications include:
Coyote Valley Trail Kawuneeche, the Arapaho word for coyote, was the name given to this gentle valley of the Upper Colorado River. Elk and moose are sometimes sighted from the one-mile trail, especially during the early morning and early evening hours. Located on the west side of the park, five miles north of the Kawuneeche Visitor Center.
Sprague Lake Abner Sprague homesteaded in this area more than a century ago and created a trout pond by damming a stream. Sprague also undoubtedly appreciated the breathtaking views of the Continental Divide, which are best seen from this half-mile-long trail at the far end of the lake. An accessible backcountry camping site is located in the area. Located on Bear Lake Road, one mile west of the Park and Ride shuttle bus parking lot.
Lily Lake Enos Mills, the "father of Rocky Mountain National Park," enjoyed walking to Lily Lake from his nearby cabin. Check along the mile-long trail through this relatively low-elevation area for wildflowers in the spring and early summer. Located six miles south of the town of Estes Park on Highway 7.
Bear Lake Tucked into the spruce/fir forest at the base of Hallett Peak and Flattop Mountain, this 0.6-mile loop is one of Rocky's most famous trails. Unlike other listed trails, Bear Lake is not entirely flat and is a more challenging route. Located at the end of Bear Lake Road, eleven miles from the Beaver Meadows Visitor Center.
Holzwarth Historic Site Explore a historic homestead cabin and 1920's dude ranch located in the beautiful Kawuneeche Valley. This is a 1 mile round trip walk. Brochures, signs & tours available. Located 8 miles north of Kawuneeche Visitor Center on Highway 34.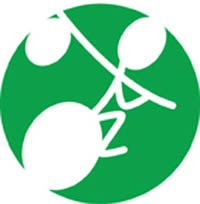 The Disabled Traveler's Companion (website)
A good place to look for information on accessibility is the Disabled Traveler's Companion website. Working in cooperation with Rocky Mountain National Park and other National Parks to provide valuable trip planning assistance to disabled travelers, this website contains information and photographs which may help you plan your visit to Rocky Mountain National Park.


Last updated: March 31, 2012