Plan Your Fall Trip to Rocky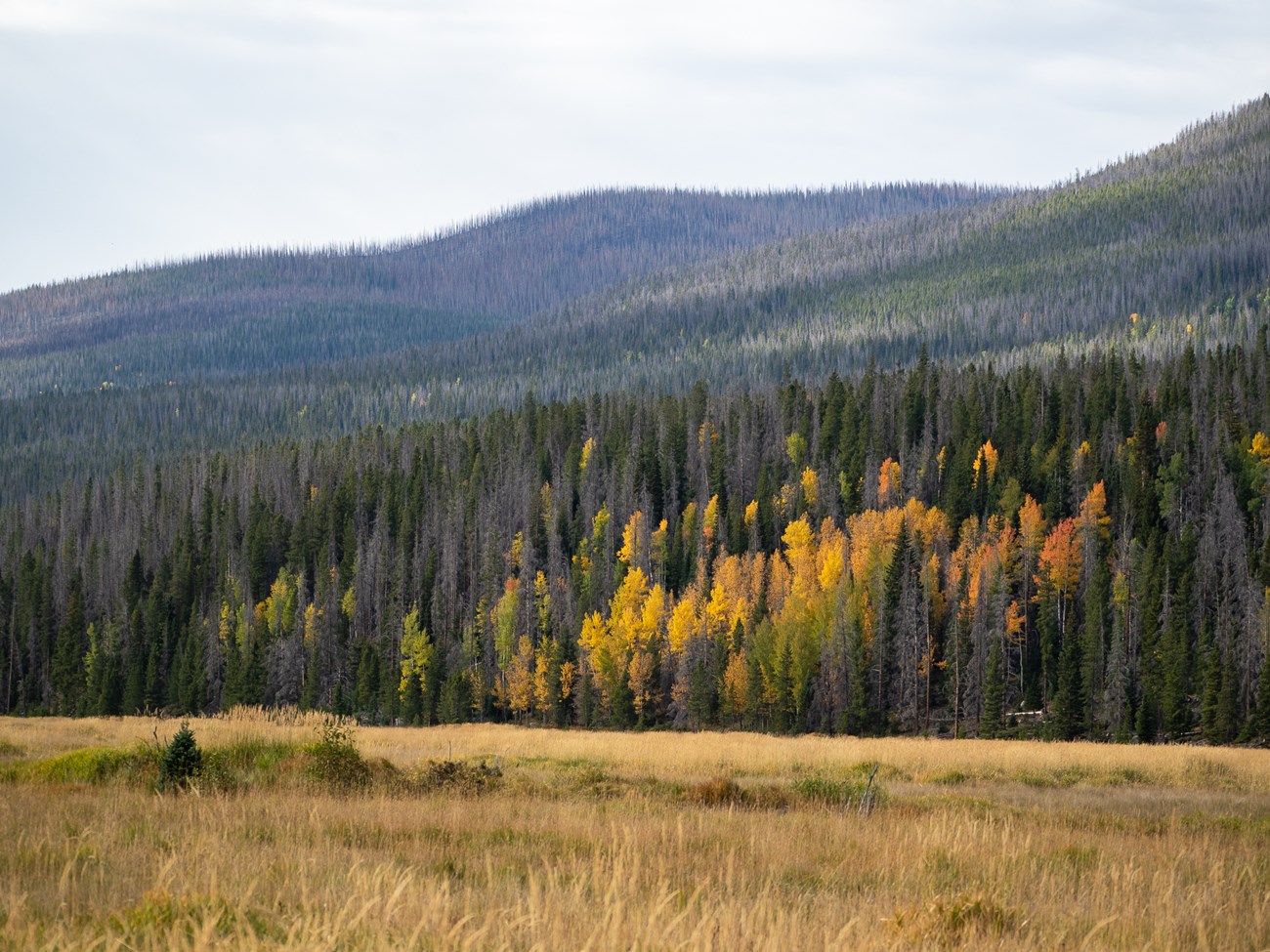 Late September and early October is a magical time to visit Rocky Mountain National Park.

Take a scenic drive on Trail Ridge Road and Bear Lake Road and enjoy the colorful transition of the aspen leaves as they change from green to gold, orange, and red. Safely watch wildlife from a distance and listen to the incredible sounds of bugeling elk during mating season.

There is something for everyone to enjoy during the fall season in Rocky Mountain National Park.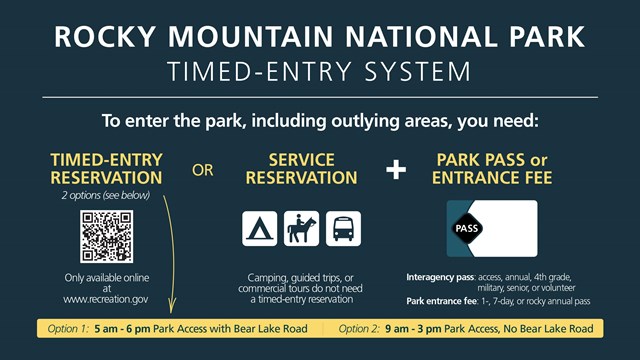 Learn About Timed Entry Permits
Learn about RMNP's Timed Entry Permit System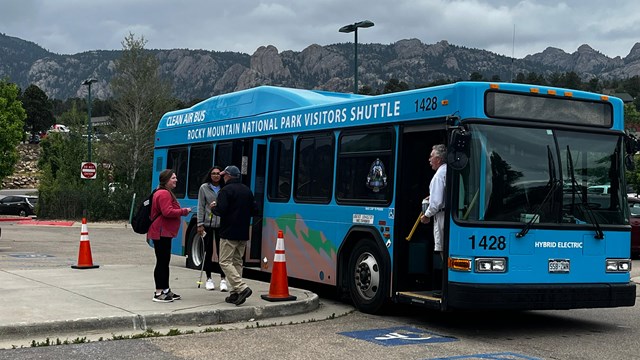 Shuttles and Public Transit
The Hiker Shuttle is picking up passengers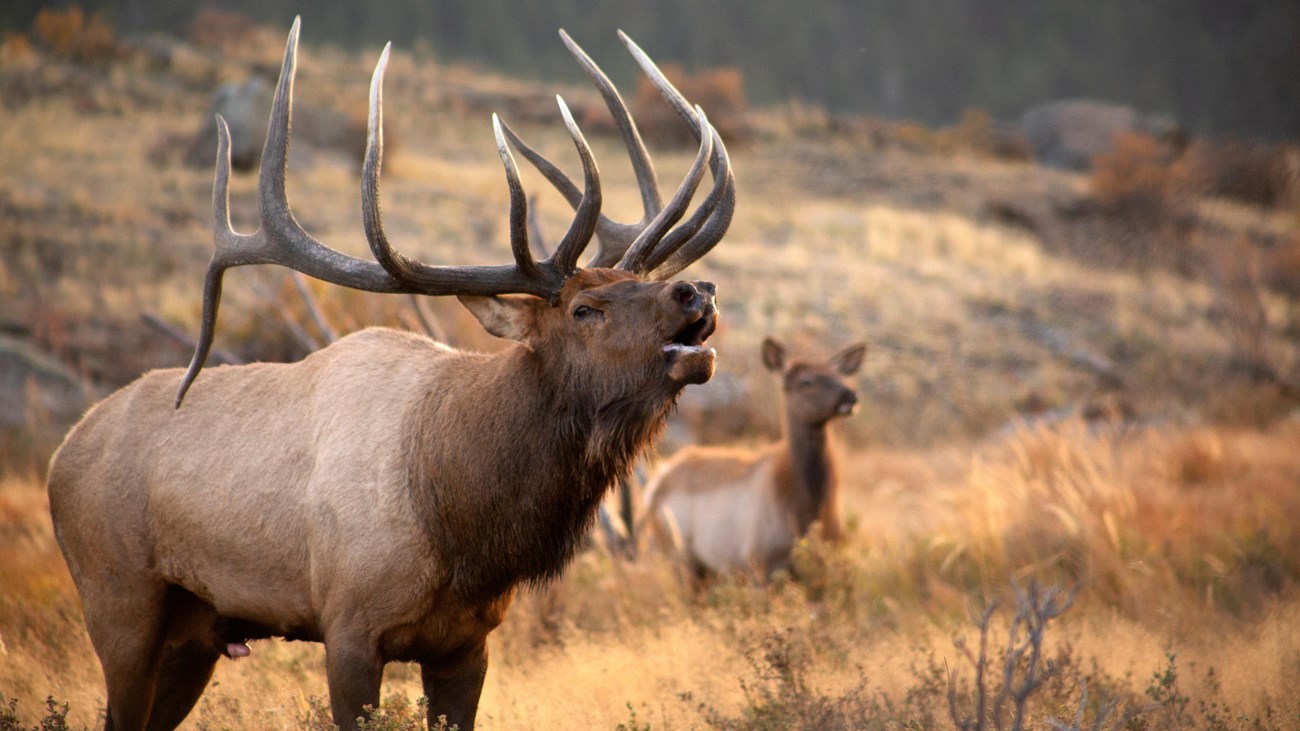 Safe Wildlife Viewing
A large bull elk is seen with cow elk in a meadow during Elk Rut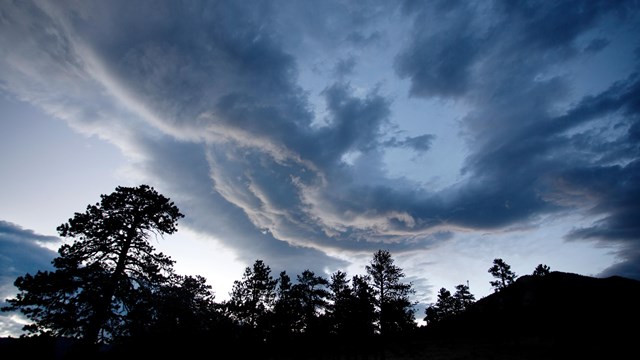 What's the Weather Like?
Stormy clouds gather over the rocky mountains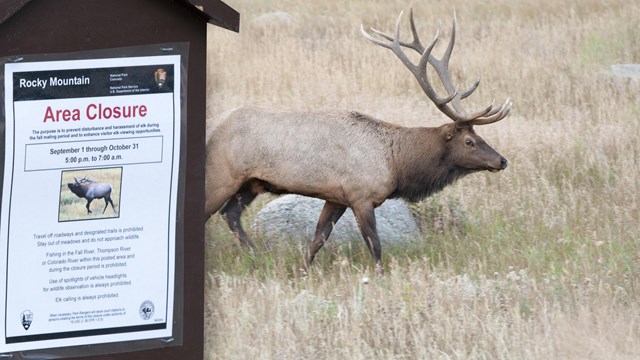 Area Closures to Protect Wildlife
In order to protect park resources, certain areas of the park may close - Learn more about these closures.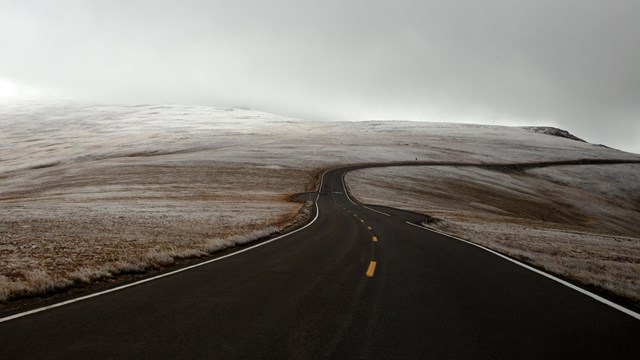 Know Before You Go - Park Roads
Learn about the status of park roads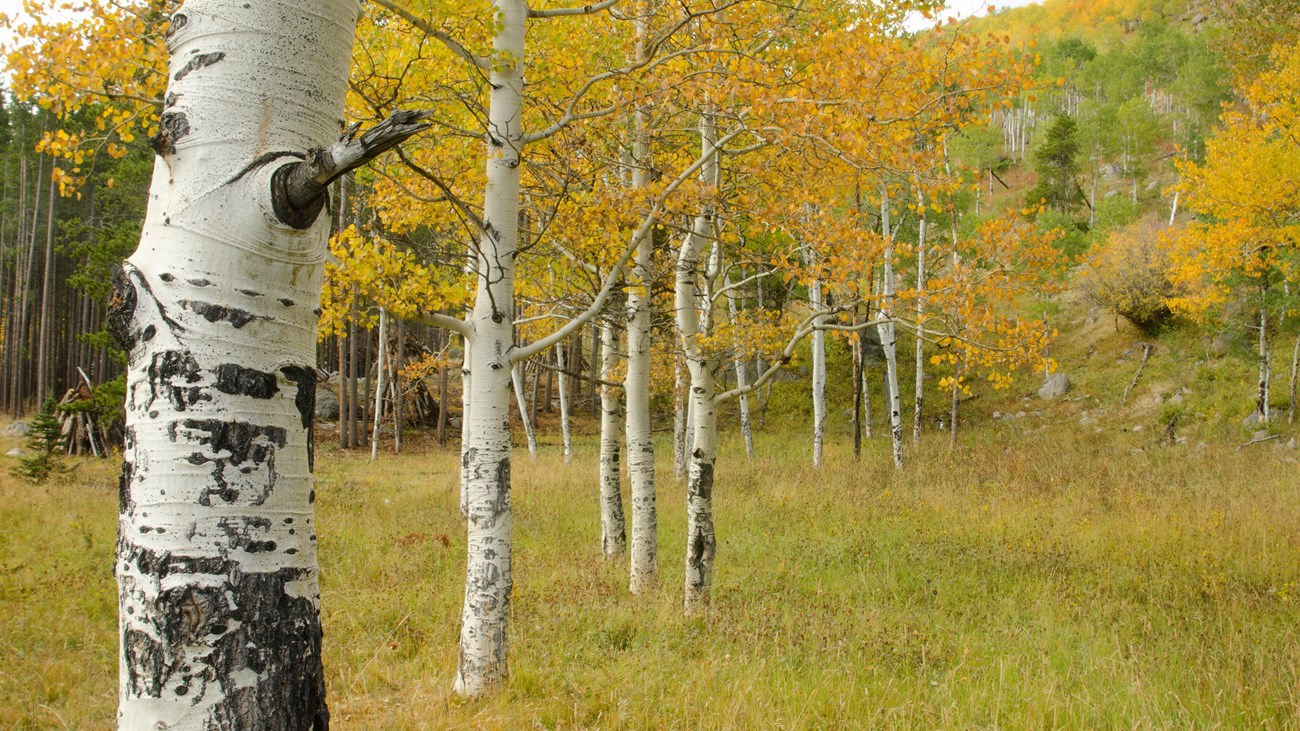 Learn About Why Leaves Change Color
Did you ever wonder why the leaves of aspen, maple, and other deciduous tress and shrubs change color in the autumn?
Last updated: September 28, 2022