Vesper Sparrow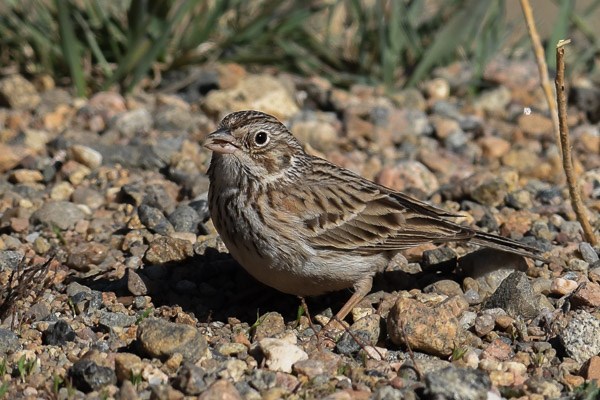 Size:
5-6.5"
Description:
Brown overall with white and brown streaks. They have a thin white eye ring, white outer tail feathers and a pale cheek patch.
Migratory Status:
Summer residents of Rocky Mountain National Park.
Habitat:
Breed in grasslands and open shrublands to 9,000 feet.
Diet:
Forage by scratching on the ground and eat mostly seeds and some insects.
Vesper Sparrow (song)

Vesper Sparrow song recorded in Upper Beaver Meadows in Rocky Mountain National Park. Note that a Black-billed Magpie can be heard in the background.

Credit / Author:

J. Job

Date created:

10/14/2020
Last updated: June 8, 2018