Tree Swallow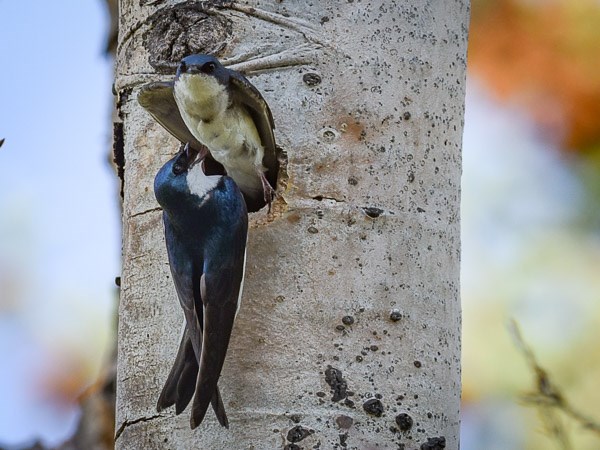 Size:
4.5-6"
Description:
Iridescent b
lue-green above and white below with dark gray wings and a thin black eye mask. Females are duller with more brown on the back.
Migratory Status:
Summer residents of Rocky Mountain National Park.
Habitat:
Primarily breed in aspen forests but also live in coniferous, montane and
open habitats near water to 9,000 feet and occasionally 10,500 feet.
Diet:
Forage in the air and eat mostly insects that they catch in flight. Can also eat berries.
Tree Swallow (call)

Tree Swallow call recorded at the Alluvial Fan in Rocky Mountain National Park. Note that a Dark-eyed Junco (most prominent), Northern Flicker, Steller's Jay, House Wren and American Robin can also be heard in the recording.

Credit / Author:

J. Job

Date created:

10/14/2020
Last updated: June 8, 2018