Song Sparrow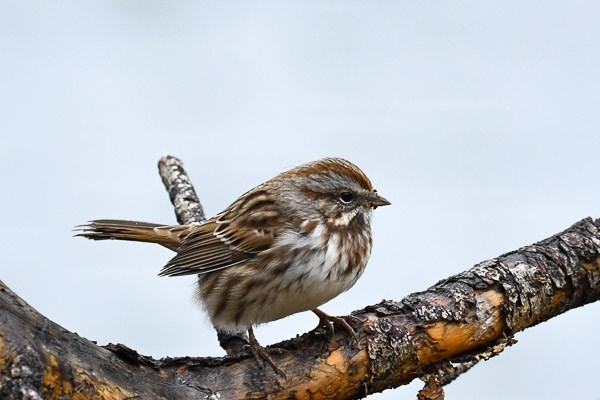 Size:
4.5-6.5"
Description:
Streaked reddish brown overall with a white chest and flanks. The head is a mix of red-brown, slate gray and some white.
Migratory Status:
Late spring and summer residents of Rocky Mountain National Park.
Habitat:
Live in riparian shrublands and marshes to 9,000 feet.
Diet:
Eat all types of insects and seeds that they forage from the ground and low bushes.
Song Sparrow (song)

Song Sparrow song recorded at Hollowell Park in Rocky Mountain National Park.

Credit / Author:

J. Job

Date created:

10/14/2020
Song Sparrow (song)

Song Sparrow song recorded on the Cub Lake Trail in Rocky Mountain National Park. Note that an American Robin and a Lincoln's Sparrow can be heard in the background.

Credit / Author:

J. Job

Date created:

10/14/2020
Last updated: June 8, 2018