Red Crossbill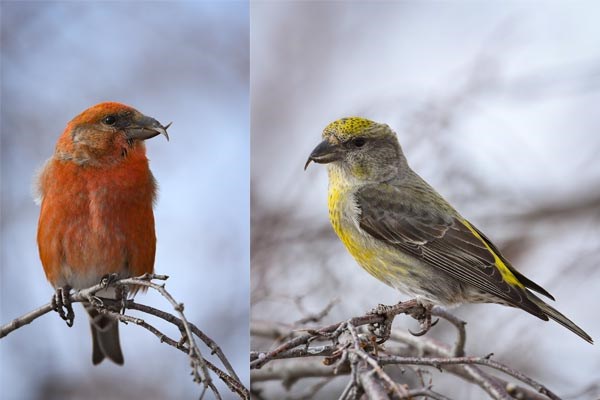 Size:
6.5"
Description:
Males are a deep red to reddish yellow-green, while females are grayish olive overall. Both sexes have blackish brown wings and tail, and a curved beak with crossed tips.
Migratory Status:
Year-round residents of Rocky Mountain National Park.
Habitat:
Prefer ponderosa pine forests but also live in other coniferous forests to 11,000 feet. Can be seen above timberline.
Diet: Eat conifer seeds that they pry from the cones with their long, curved beaks.
Red Crossbill (call)

Red Crossbill call recorded on the Cow Creek Trail in Rocky Mountain National Park. Note that a Ruby-crowned Kinglet can also be heard in the recording.

Credit / Author:

J. Job

Date created:

10/14/2020
Last updated: January 24, 2020