Mallard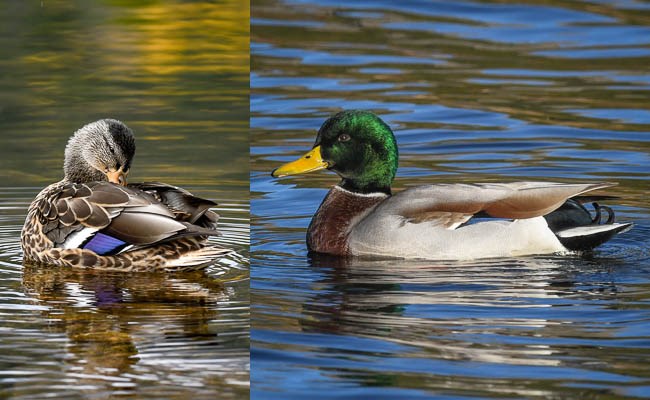 Size:
19.5-25.5"
Description:
Males have a gray body; brown breast; black rear; a dark, iridescent-green head; narrow white throat band, and bright yellow bill. Females and juveniles are mottled brown with orange and brown bills. Both sexes have a white-bordered blue speculum patch on the wing.
Migratory Status:
Spring, summer and fall residents of Rocky Mountain National Park.
Habitat:
Live in all types of wetland habitats including ponds, lakes, reservoirs, marshes and rivers to 9,000 feet and occasionally 11,000 feet.
Diet:
Forage by dabbling in the water and surrounding shores, and eat a wide variety of aquatic vegetation, seeds and insects.
Mallard (call)

Mallard calls from a female recorded at Bierstadt Lake in Rocky Mountain National Park. Note that a Ruby-crowned Kinglet and Dark-eyed Junco can be heard faintly in the background.

Credit / Author:

J. Job

Date created:

10/14/2020
Last updated: June 8, 2018