Hammond's Flycatcher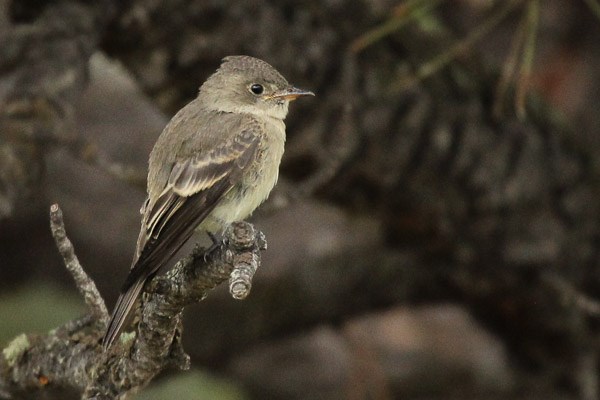 Size:
4.5-5.5"
Description:
Dark gray back, a lighter gray to yellowish belly, and white eye ring and wing bars.
Migratory Status:
Summer residents of Rocky Mountain National Park.
Habitat:
Breed in mature, closed canopy spruce-fir forests, but also live in ponderosa pine and aspen forests to 11,000 feet.
Diet:
Eat mainly flying insects that they forage in flight but also eat caterpillars.
Hammond's Flycatcher (song)

Hammond's Flycatcher song recorded on the Fern Lake Trail in Rocky Mountain National Park. Note that a Ruby-crowned Kinglet and the buzz of a hummingbird flying by can also be heard in the recording.

Credit / Author:

J. Job

Date created:

10/14/2020
Hammond's Flycatcher (call)

Hammond's Flycatcher call recorded at the Peregrine Campsite in Rocky Mountain National Park.

Credit / Author:

J. Job

Date created:

10/14/2020
Last updated: June 8, 2018