Brown Creeper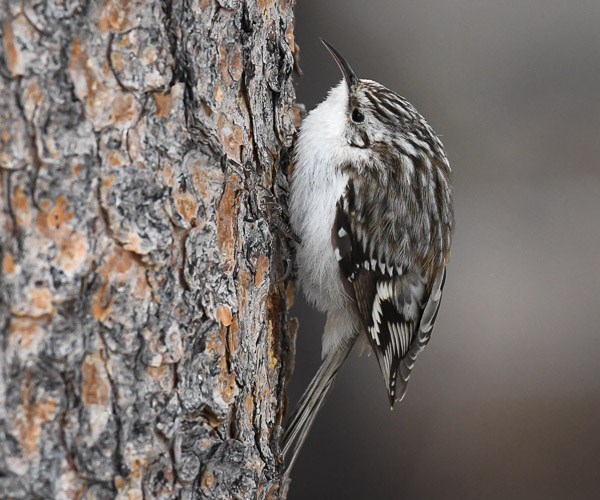 Size:
4.5-5.5"
Description:
Streaked brown with a white belly and long, curved bill.
Migratory Status:
Year-round residents of Rocky Mountain National Park.
Habitat:
Live in spruce-fir and other coniferous forests to 11,000 feet in summer and 9,000 feet in winter.
Diet:
Forage by spiraling up tree trunks, and eat insects and larvae that they find in the bark.
Brown Creeper (song)

Brown Creeper song recorded in Upper Beaver Meadows in Rocky Mountain National Park. Note that a Pine Siskin, a Northern Flicker and Pgymy Nuthatches can also be heard in the recording.

Credit / Author:

J. Job

Date created:

10/14/2020
Last updated: June 11, 2018