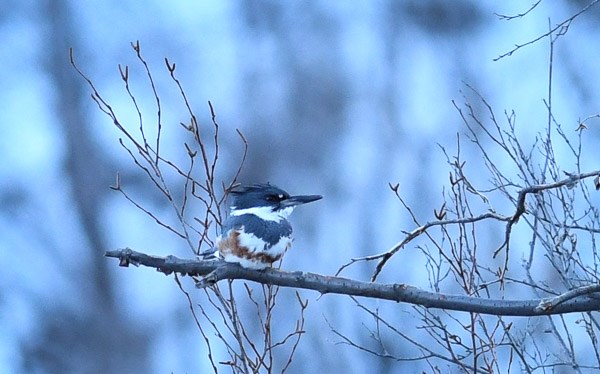 Size:
11-14"
Description:
Mostly powder blue with a white belly, blue breast band, and white spotting on the wings and tail. Females also have a rusty band on the chest.
Migratory Status:
Year-round residents of Rocky Mountain National Park provided that the rivers and lakes are free of ice.
Habitat:
Live near lakes and slow-moving rivers to 9,000 feet.
Diet:
Forage by perching on branches above the water and diving in to catch prey of fish and other aquatic animals.