Raptor Volunteers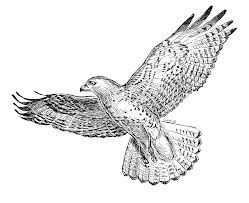 Raptors, also known as birds of prey, hunt and feed on other animals. They can be found on every continent except Antarctica! This group of birds can generally be identified by a few distinctive characteristics. Raptors have incredible eyesight, which can be two to eight times superior to that of a human. In order to protect their eyes, raptors have a number of shielding characteristics: a bone known as a sclerotic ring that surrounds the eye, three eyelids, and a bony ridge that protrudes above the eye to keep objects like twigs and leaves out.Raptors are also distinguished by a strong, curved, sharp beak, and strong feet that usually have curved talons.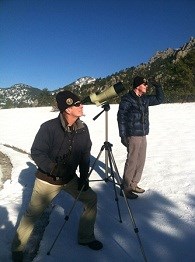 Jim, in his third years as a volunteer, is a new member of the raptor monitoring team. He moved to Estes from New York in 2007, where he was a 10th grade biology teacher. Jim talked about creating an elective course, Long Island ecology, which was a conservation course that included an ornithology aspect. The appeal of working with a group of teenagers who are genuinely interested in the subject matter that Jim had come up with made that elective course a highlight of his teaching career. Beyond discussing golden eagle and raven nesting habits, raptor life cycles, and health indicators for these populations of birds, Jim and I talked more generally about the park and the many debates that exist over how to manage it. His interest in land use practices and how much time he has spent thinking about and discussing these issues with friends and fellow volunteers is a testament to his investment as a volunteer and his dedication to being an active steward of the earth. Jim has visited close to 90% of the national parks;I'd say his interest in these spaces reaches far and wide!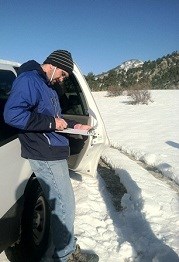 Sean is the most junior member of the raptor monitoring group. He moved here from New Jersey, where he worked as a Law Enforcement (LE) ranger at Sandy Hook National Recreation Area. He will soon be starting a job as a seasonal LE here at Rocky! It is his first time in the state of Colorado, and when he heard about the raptor monitoring training, he decided to sign up. As a criminal justice major, working with raptors was not an area where he originally saw himself involved, but Sean has thoroughly enjoyed his time with the raptor monitoring volunteers and said he has learned quite a bit just from being around such a knowledgeable group.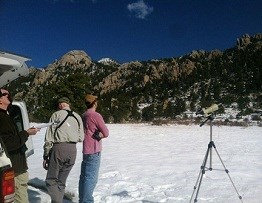 While I was with this group of volunteers, they made a complete scan of the Lumpy Ridge area every 15 minutes and noted any activity. In between official scans, eyes were kept on the sky for raptor activity, and every sighting was recorded. This is extremely important work. Rocky is committed to preserving birds of prey and ensuring that these birds of prey can nest undisturbed.The same cliffs that are critical for raptors also appeal to climbers. The cooperation of climbing organizations and individuals is key to the successful nesting of raptors in the park. This team keeps track of the raptors to monitor nesting sites and watch for any disturbances. They will be out here, every week, until late July when the birds will fledge. Keeping an eye on general activity, raptor populations, fledging, and nesting sites determines the health of these populations. We are lucky to have such a dedicated and well informed group.
Last updated: April 29, 2015