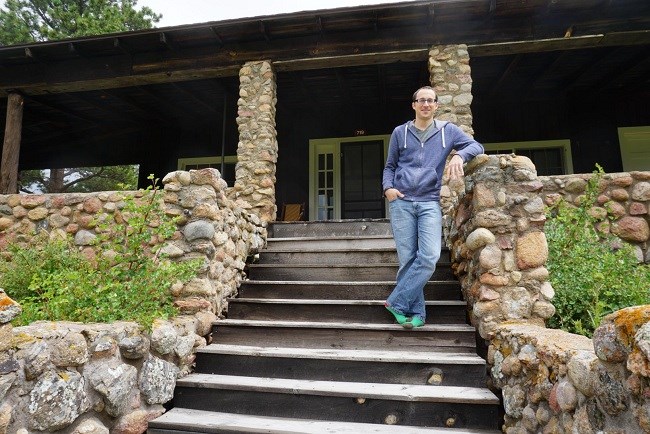 The Artist-in-Residence Program at Rocky Mountain National Park is a long-standing tradition that offers professional artists of all mediums the "opportunity to pursue their artistic discipline while being surrounded by the park's inspiring landscape." After the competitive selection process, six volunteer artists, who stay in the park at different times throughout the summer, were chosen to represent the arts that have helped bring the NPS to life.
Because 2015 is Rocky's centennial year, the park is hosting residents who symbolize the past, present and future of art in the park. Cue Cory Hills, a percussive storyteller who became a household name at Rocky after his residency in 2008 and the first artist to be selected for a second time, representing the past.
At the beginning of Cory's second week here I was able to snag a few hours of his time and make my way out to the historic William Allen White cabin, which is not open to the public and has a bathtub instead of a shower (awesome!). White was a famous American editor and author, known for his journalistic influence at the Emporia Gazette, a Kansas newspaper still in print today. His summer retreat was restored and has been home to Rocky's artists in the residence program since 1984.