Natural Features & Ecosystems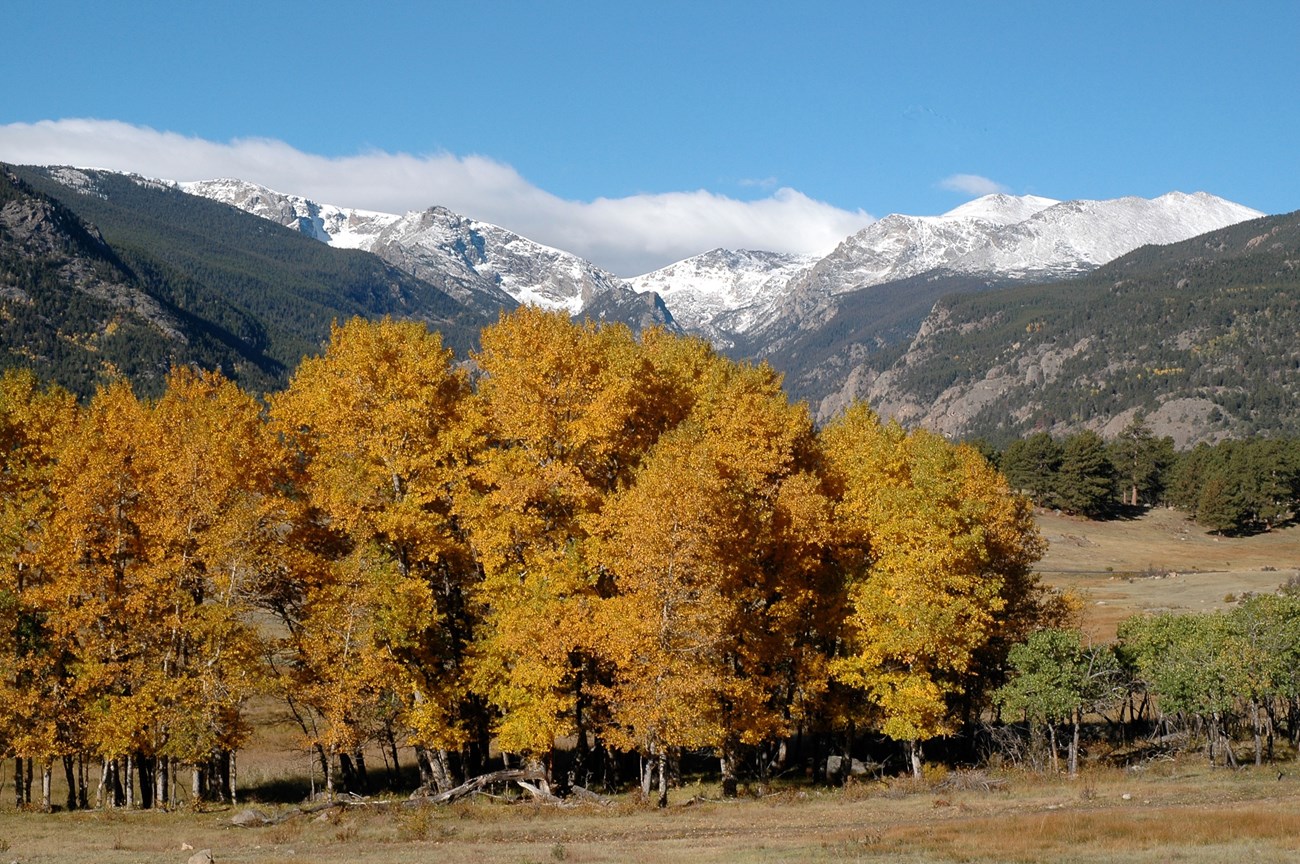 Rocky Mountain National Park is one of the highest national parks in the nation, with elevations from 7,860 feet to 14,259 feet. Sixty mountain peaks over 12,000 feet high result in world-renowned scenery. The Continental Divide runs north - south through the park, and marks a climatic division. Ancient glaciers carved the topography into an amazing range of ecological zones. What you see within short distances at Rocky is similar to the wider landscape changes seen on a drive from Denver to northern Alaska.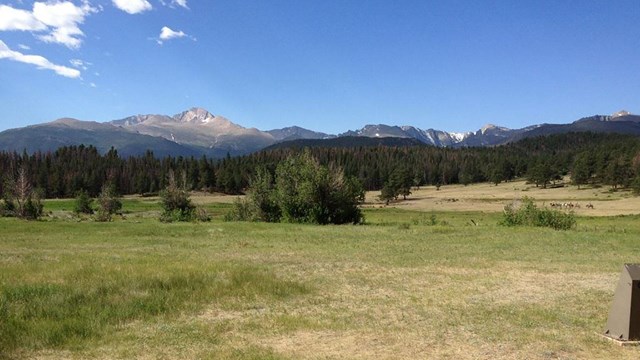 Montane (5,600-9,500 feet)
Large meadow valleys and slopes support the widest range of life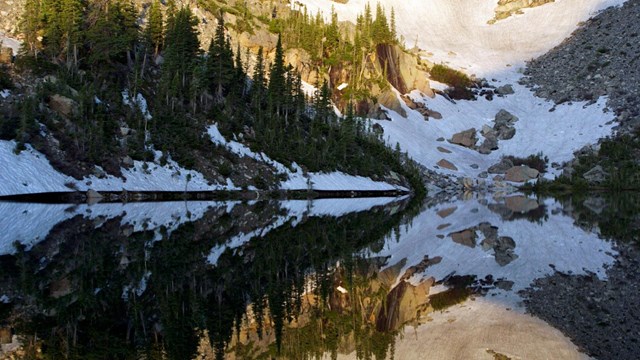 Subalpine (9,000-11,000 feet)
Evergreen forests and mountain lakes sustain life in this chilly, demanding environment.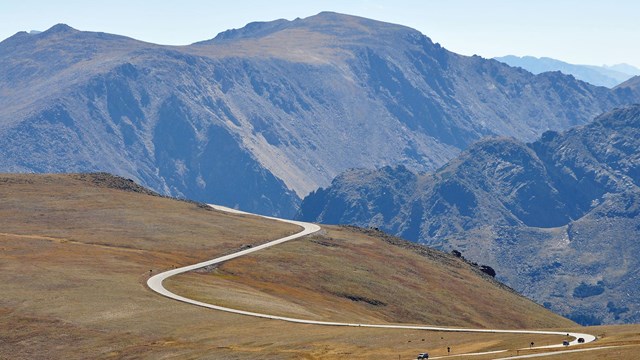 Alpine Tundra (Above 11,000 feet)
Life hugs the ground to brace itself from strong winds and cold temperatures.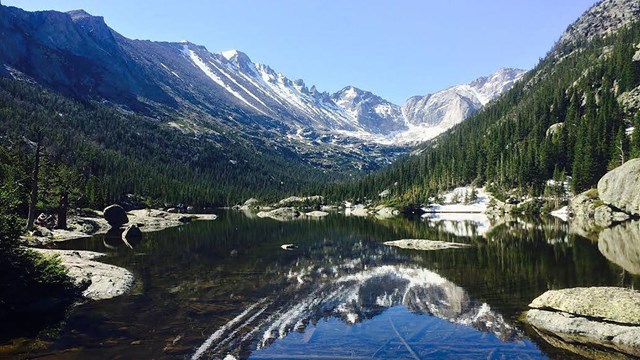 Glaciers
A long history of flowing ice formed the bowl shaped basins that extend down into the valleys of the park.
Last updated: August 25, 2023