Mountain Pine Beetle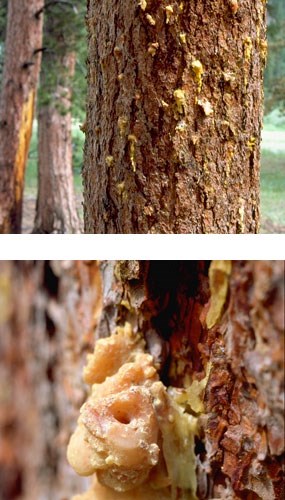 Pine Beetle Epidemic From Canada to Mexico
Bark beetles are native insects that have shaped the forests of North America for thousands of years. Bark beetles range from Canada to Mexico and can be found at elevations from sea level to 11,000 feet. The effects of bark beetles are especially evident in recent years on Colorado's western slope, including Rocky Mountain National Park (RMNP) with a severe epidemic of mountain pine beetle occurring in Grand County.
There are 17 native species of bark beetles in the family Dendroctonus and Ips that are known to occur in RMNP. Periodic outbreaks of native bark beetles have occurred throughout the history of the park. However, none have been as severe as the recent outbreak. Though bark beetles cause a substantial loss of trees, they are recognized as part of "natural conditions." Several species of bark beetles are presently killing lodgepole pine, ponderosa pine, limber pine, Engelmann spruce, subalpine fir and Colorado blue spruce.
Hard winters with cold temperatures can kill beetle eggs and larvae wintering under a tree's outer bark. Related to general climate warming, average winter temperatures in the Rocky Mountains have been higher than normal over the past ten years. Trees have also been weakened by a prolonged period of low precipitation. The combination of milder temperatures and low precipitation has aided a vast outbreak of beetles.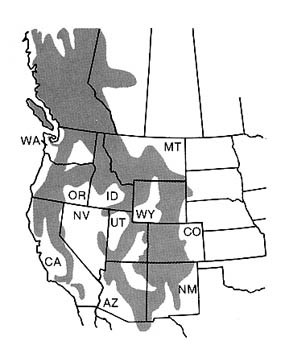 Park Actions
Rocky Mountain National Park is just one relatively small area where trees are dying from the beetle epidemic. Because the task is enormous, the park's priorities for mitigation of the effects of beetles are focused on removing hazard trees and hazard fuels tied to the protection of life and property.
One priority is to mitigate hazard tree threats in or near high use areas such as road corridors, campgrounds, parking lots, housing areas and visitor centers. Some temporary closures may occur until hazards are mitigated. Many public use areas, such as Timber Creek and Glacier Basin Campgrounds, will look much different after beetle mitigation has taken place and trees have been removed.
As hazard trees are removed, material is consolidated for utilization in park trails or construction projects. In past years, excess material that has not been reused within the park has been made available to the public through firewood collection permits. In 2009, 105 firewood collection permits were issued. Park staff continually research additional options for utilizing material resulting from hazard tree removals.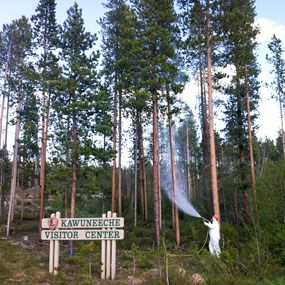 Another priority is to continue to spray carbaryl...
to protect high value trees on both the east and west sides of the park. High value trees are in front country locations such as campgrounds, historic landscapes, picnic areas, park buildings and infrastructure, and visitor centers. They are important for shade, visual screening, cultural significance, and outstanding visual quality.
The spraying of high value trees has been very effective in preventing beetle attacks in those trees. However, spraying is only effective when it is applied directly to trunks and each tree must be sprayed every year until the outbreak has subsided. Broadcast spraying is not effective. There are adverse impacts with chemical spraying, therefore, park staff are selective and limit use of this chemical. We do not spray near water courses or wetlands.
There is no effective means of controlling...
a large beetle outbreak in such a vast area as the park's backcountry, which comprises about 95 percent of the park. Therefore, bark beetle populations in the backcountry are allowed to fluctuate under natural processes with some limited mitigation work occurring around some designated backcountry campsites.
The issue of beetles, the changing forests of the western United States and Canada, as well as the changing landscape of Rocky Mountain National Park are reminders to us all of nature's ability to change beyond human control. As the same time, we have found it helpful to explore these forests to see all of the young new trees starting to grow.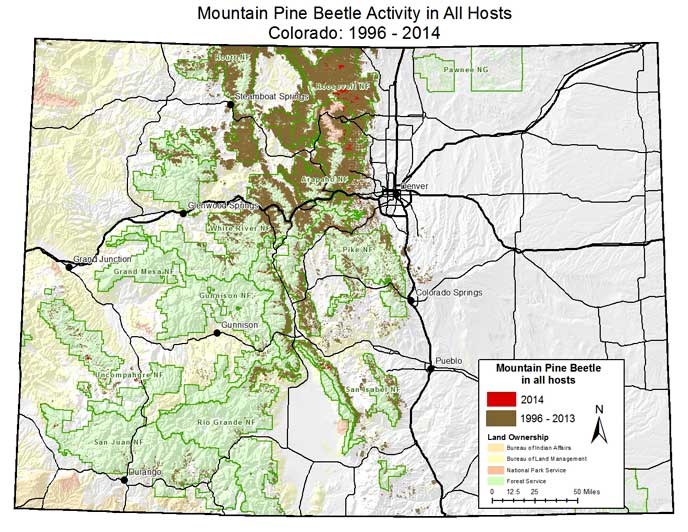 Last updated: May 29, 2018