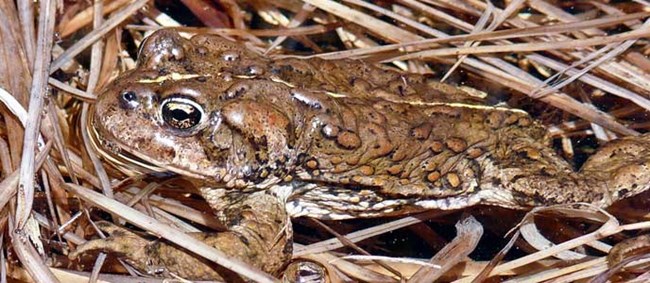 A select group of four amphibians and two reptile species have found a way to survive the park's high elevations and cold temperatures. They are all considered species of concern due to apparent low numbers, lack of information about their status, and/or declining population trends.
Scientists have been concerned about the decline in the number of amphibian populations around the globe. Rocky is no exception. Northern leopard frogs (Rana pipiens) have not been seen in the park since 1974, the boreal toad is in severe decline and little information is currently available on the remaining groups in the park.
See the National Park Service IRMA Portal NPSpecies website to see a working species list of amphibians and reptiles in Rocky Mountain National Park.