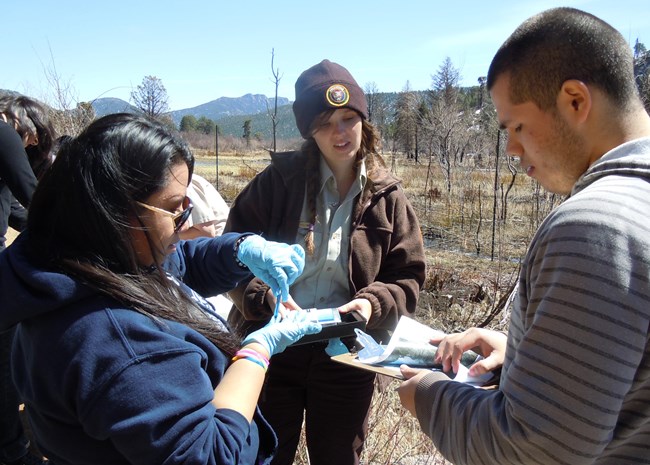 Education interns work with park staff to develop and present curriculum-based programs for students in grades K-12. In addition, interns may present or assist with special programs, such as summer camps, Discovery Day labs, scout programs, and teacher workshops. Programs are offered both in the park and in the classroom.
Due to the variety of park themes and resources and the diversity of groups served, interns have the opportunity to learn about and teach a wide variety of topics. Qualified applicants must have prior experience working with children outdoors, must think and act creatively, possess excellent communication and problem solving skills, have a sense of wonder, and be able to meet the physical and mental demands of teaching outdoors.
Commitment
Interns are expected to work 40 hours/week and complete the entire duration of their internship. Internships generally run from mid-January through the end of May, and upon successful performance may be extended through mid-November.
Benefits
Interns receive a monthly stipend of $900 and park housing. Uniform shirts, jackets, and hats are provided. Housing is, usually, a fully furnished shared apartment with utilities provided.
Current Openings
Applications are being accepted for 2017 internships. See flyer for details.
For additional information, please contact the Education and Outreach Coordinator by phone at 970-586-1338.