Teacher Workshops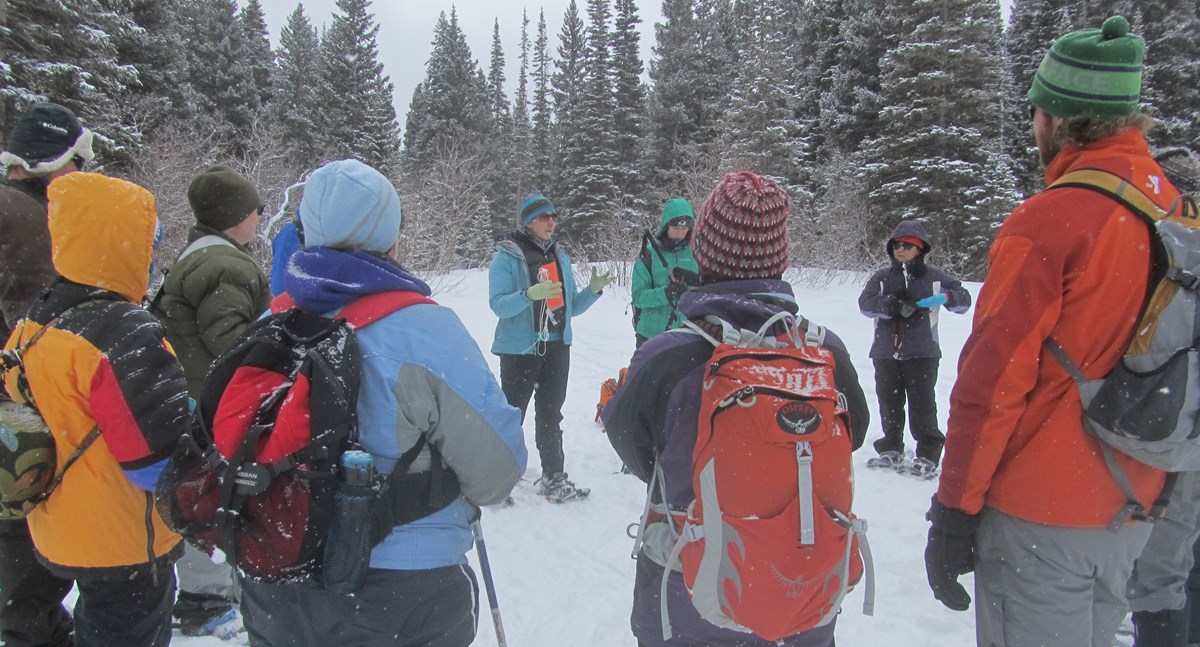 Rocky Mountain National Park offers a variety of education workshops each year. These interdisciplinary workshops combine instruction, activities, field sessions, curriculum review, and field trip planning. We also design custom professional development workshops for school staff at your site or ours to meet your needs. Academic credit is often available for workshops.
Contact Us:
If you have questions or would like to arrange a professional development workshop for your school, please contact the Education and Outreach office at (970) 586-1338.
Life in the Cold: Winter Ecology Workshop
February 21-23, 2020
This winter workshop explores the characteristics of winter and the strategies that plants and animals use to survive the challenges of winter in the Rocky Mountains. Participants explore the winter world by snowshoe as they learn about the science of snow and try out lessons for the classroom and the field.

Registration information can be found here. Please contact Katie Phillips at 970-586-1338 or at katie_phillips@nps.gov with any questions or concerns.
Last updated: November 20, 2019