Volunteer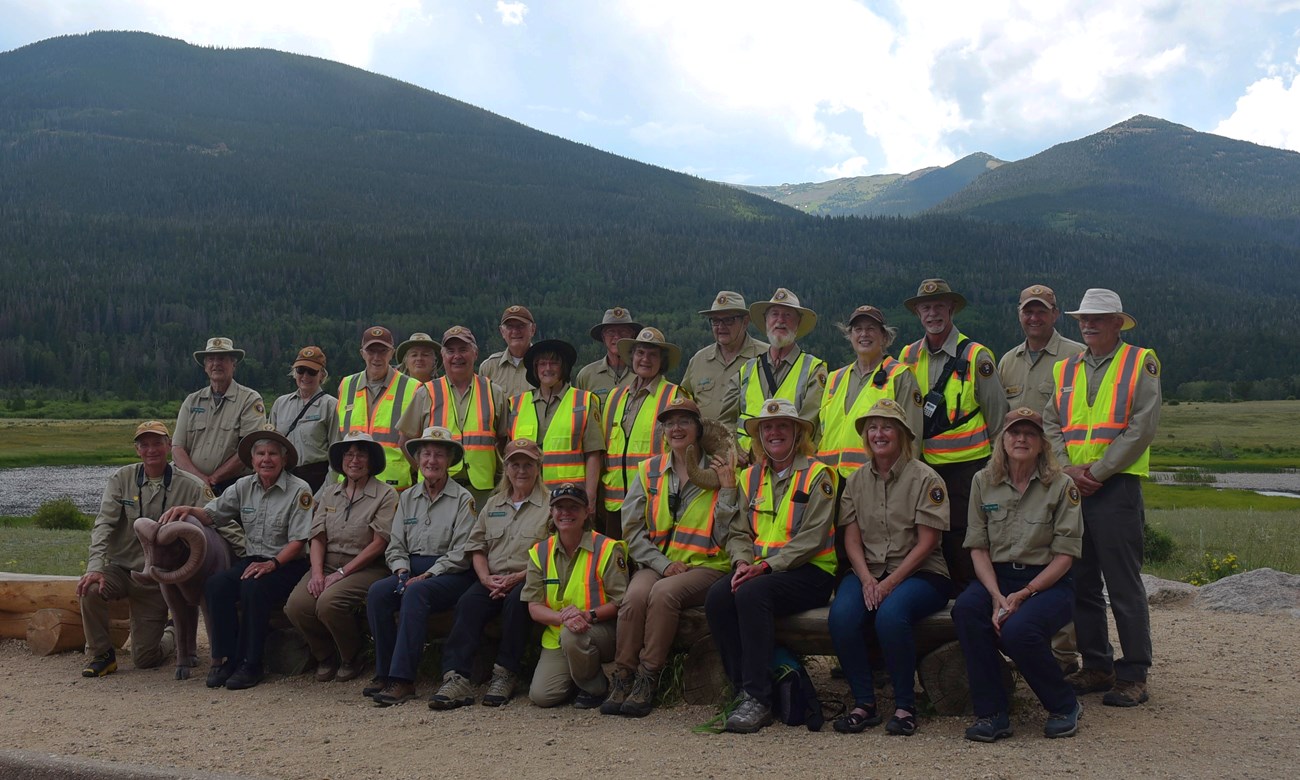 Learn about Volunteering at Rocky
Every year, hundreds of people donate their time, knowledge, and skills to volunteering at Rocky Mountain National Park. Volunteers help out with projects across the park, including resource management, visitor services, trail maintenance, and much more.

Volunteers in Rocky are a dedicated group, each giving an average of 150 hours per year. Next time you visit Rocky or any other national park site, be sure to thank our volunteers for their service!
Interested in Volunteering in Rocky Mountain National Park?

To search for available volunteer opportunities and to apply, please visit www.volunteer.gov.
Did You Know?

Rocky Mountain National Park's volunteer group, the Bighorn Brigade, won the national 2021 George and Helen Hartzog Award for Outstanding Volunteer Service.

This prestigious NPS award celebrates an outstanding volunteer program within the National Park Service. To learn more about these awards, visit https://www.nps.gov/subjects/npscelebrates/hartzog-awards.htm

Check out the video below to learn more about the Bighorn Brigade.


Last updated: September 20, 2022