Meet our 2015 Artists In Residences
Early-day artists played an important role in promoting and establishing many national parks, including Rocky. For the last hundred years, Rocky Mountain National Park has lured generations of visitors to experience its wilderness, wildlife and wonder. Today's artists seek inspiration from wild places. This year's 2015 Artist-in-Residence Program celebrates the ideals of our 100th anniversary with a line-up of talented artists. We are honoring the past with the return former Artist-in-Residence, Cory Hills, a world-renown percussionist-storyteller. Shelby Deutsch, an aspiring photographer and 2015 graduate from Ft. Collins High School, has been selected as an Artist-in-Residence to inspire future generations.Visual artists Lori Discoe and Kirsten Gjerdset, photographer Ben Panter and writer Ellen Orleans make up the "present" component of our centennial artist program.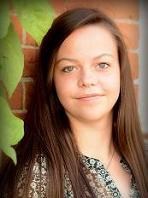 Photographer Shelby Deutsch
will be the park's first teenage Artist-in-Residence. Although she has worked in many different artistic mediums, photography is her primary focus.Ms. Deutsch is currently examining the aspects of nature in layers of mixed media. She has taken a variety of art courses and recently completed a year-long AP Studio Art course with a concentration in photography. This aspiring young artist was recently awarded "Artist of the Year" at Ft. Collins High School. As a 2015 graduate, she plans to use her residency to enhance her technical and conceptual artistic abilities. This fall Ms. Deutsch will double major in outdoor leadership and visual arts at Western State Colorado University.Ms. Deutsch will be Rocky from
June 21-27.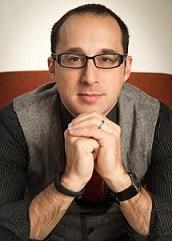 Storyteller, musician and performing artist Cory Hills
comes to us from Thousand Oaks, Calif. As a former Artist-in-Residence at Rocky he has been invited to return as part of the park's centennial celebration. Mr. Hills is a master at the percussive art of storytelling. His performances blend contemporary and classical music with storytelling to create fun and accessible performances. Mr. Hills graduated with honors from Queensland Conservatorium in Brisbane, Australia and later received a Research Fellowship for Fabrica Institute in Treviso, Italy in 2005. He has performed for the Queensland Orchestra (Australia), National Symphony Orchestra, and the U.S. Army Band. Mr. Hills has given concerts with his large repertoire of music styles in Europe, Australia and the U.S. His performances have been called, really cool, fun and unique. He will be in residency at Rocky from
June 28 –July 11.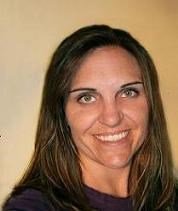 Visual Artist Lori Discoe from Ft. Collins, CO.
uses pre-inked Scratchboard made with compressed kaolin clay to create her scientific illustrations. She adds light to create her images by using a sharp instrument to scratch the surface. Ms. Disco has exhibited artworks at the Smithsonian National Zoo and throughout the country. She has previously been an Artist-in-Residence at Custer State Park in South Dakota. For her residency project she will create an artistic image for Rocky's centennial that captures an entourage entering Horseshoe Park for the Park's original dedication ceremony in 1915. Ms. Discoe will be in residency at Rocky from
July 12 –15.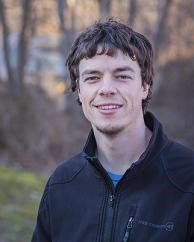 Photographer Ben Panter
hails to Rocky from Mount Laurel, N.J. He has been an Artist-in-Residence at Burren College of Art in Ireland, Artscape Toronto in Ontario, CA., and the Rutgers-Camden Center for the Artsin Camden N.J., including serving as a Guest Artist at Ignite After School Program in the same town. His photos have been featured in many exhibitions across the country. For his residency project at Rocky he will create a two-dimensional image capturing scenes that highlight and track the movement of light, weather and/or wild creatures.He also plans to create paper stereoscopic viewers and images for park visitors so they can see the park from a different perspective. A limited number his small prints will be available for visitors to take home as a memory of the park.Mr. Panter will be in residency from
July 26 –August 8.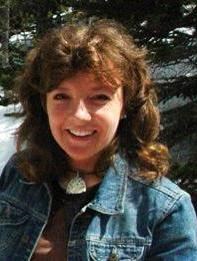 Visual Artist Kristin Gjerdset
comes to Rocky from Milwaukee, WI. She's been an Artist-in-Residence at Great Basin, Mesa Verde, Everglades, and Glacier National Parks as well as Potawatomi, Interstate and Whitefish Dunes State Parks in Wisconsin. Besides having her artwork featured exhibits throughout the country, she's been commissioned to produce art and murals for zoos and state parks. Ms. Gjerdset is active in instructing art workshops for kids and participates in a variety of citizen science activities at nature centers and national and state parks. For her residency she will create acrylic paintings illustrating the density and beauty of tiny species in different ecological habitats. Ms. Gjerdset also hopes to draw upon the writings of Enos Mills and Isabella Bird to pair appropriate species in her acrylic images. She will be in residency at Rocky from
August 9 -22
.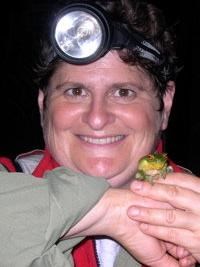 Writer Ellen Orleans
of Boulder, CO. has published eight books and numerous short stories, poems and digital plays. Her writing residencies include the Ragdale Writing Residency at Lake Forest, IL, the Spring Creek Project with Oregon State University, the Centrum Writing Residency in Port Townsend, WA. and the Norcroft Writing Residency in Lutsen, MN. Ms. Orleans serves as an Environmental Sustainability Coordinator for the City of Boulder's Municipal Government. She is also an Education and Outreach Specialist and Volunteer Naturalist with Boulder County Open Parks and Open Space. Her residency project will explore how Rocky has changed and changed those who have experienced the park.She plans to write a collection of 10 linked, short stories, each taking place during different decades of Rocky's 100 years. These stories will be connected by featuring a red flannel shirt that gets passed down between characters over time. Ms. Orleans will be in residency at Rocky from
August 23 –September 5
.
Last updated: May 19, 2015