Day Use Visitor Access Strategy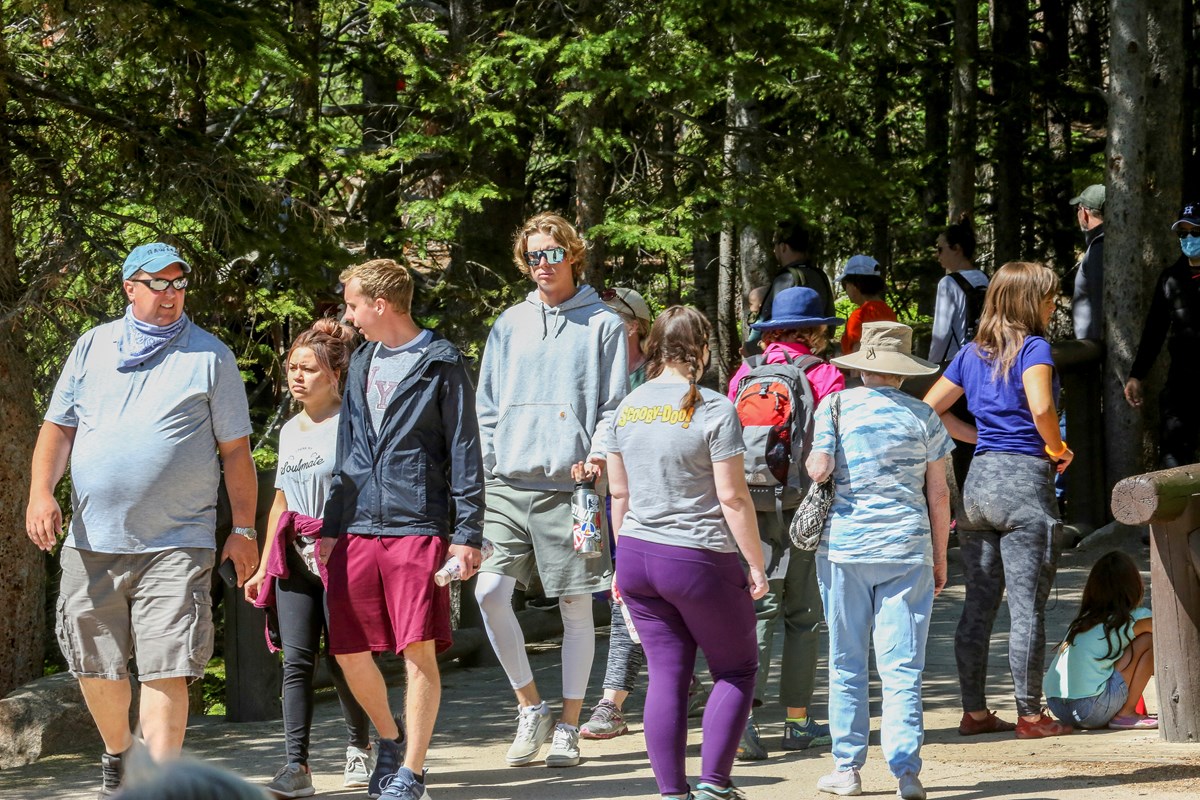 Public Input Requested On Long-Range Day Use Visitor Access Strategy In Rocky Mountain National Park
Rocky Mountain National Park staff are seeking the public's engagement and input on the park's long-range Day Use Visitor Access Strategy. "We are eager to continue engaging with our stakeholders and connect with park visitors from near and far, to help identify shared values, clarify key issues, and begin to develop potential management strategies to help the park prepare for our long-term day use strategy" said Park Superintendent, Darla Sidles. "We hope to hear from current park visitors as well as those who have told us they no longer visit Rocky Mountain National Park because of crowding and congestion." Public comments are invited for sixty days beginning May 21 through July 19, 2021
(extended through July 26).
Rocky Mountain National Park has experienced a 44 percent increase in visitation since 2012. Rapid growth in day use visitation and changing use patterns in the park have degraded natural and cultural resources, diminished quality of the visitor experience, increased visitor and staff safety concerns, and created a heavy strain on the park's facilities and ability to perform daily operations. The purpose of the Rocky Mountain National Park Day Use Visitor Access Strategy is to provide visitor access in a way that enhances the protection of the fundamental resources and values for which the park was created. The goal of the process is to identify strategies that will help protect park resources, offer varied opportunities for high quality visitor experiences, enhance visitor and staff safety, and coincide with the park's operational capacity.
The park hosted two virtual public meetings regarding this strategy on
Tuesday May 25
and
Thursday May 20
(click on a date to watch a presentation - the content was the same for both meetings).
Please review the presentation materials and join the conversation. Comments can be submitted online
beginning May 21 through July 19 (extended through July 26)
, by visiting
https://parkplanning.nps.gov/ROMO_Duvas
(The Planning, Environment and Public Comment (PEPC) website experienced technical issues that were out of the park's control. The PEPC system came back online July 22 so submission of comments has been extended through July 26)
click on 'Open for Comment' on the left side of page to submit a comment. Then select, "Day Use Visitor Access Strategy Power Point Presentation."
Comments may also be sent to the following mailing address:
Superintendent
Rocky Mountain National Park
1000 US Highway 36
Estes Park, CO 80517
Contact Information
Park Information, 970-586-1206
Last updated: July 22, 2021