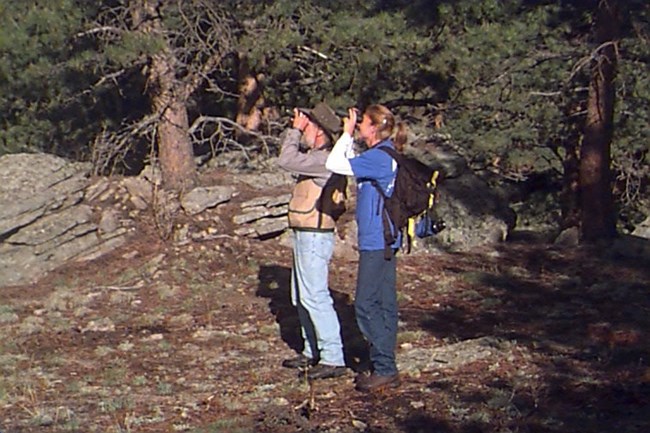 Rocky Mountain National Park participates in the National Audubon Society's International Christmas Bird Count each December. The Christmas Bird Count goes on every year throughout North, Central, and South America during one two-week period in December, and it is intended to be a snapshot of the variety, distribution, and, to some degree, the numbers of birds present at that time.
The Christmas Bird Count began on Dec. 25, 1900, and the data provided by this traditional event has generated a tremendous amount of scientific information that contributes significantly to the understanding and management of bird populations in the New World.
This entirely volunteer effort is based on Count Areas established throughout the Western Hemisphere. Within these Count Areas, volunteers attempt to document all the varieties of birds present by sight or song. While most identification occurs during daylight hours, some volunteers may try to document owls and other night birds by their calls in the very early morning or evening hours.