Cape Lookout Climate References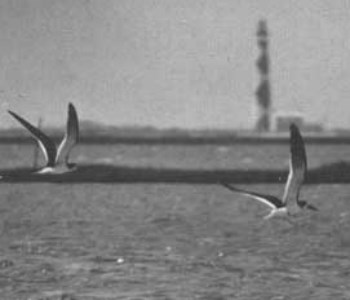 The list below is a compilation of all references used for our climate change communications web pages for Cape Lookout National Seashore.
These references include academic and governmental publications, management documents, websites, and interactive tools centered on environmental policy, resource management, and climate change.
Carbone, G. J. (2013). Managing climate change scenarios for societal impact studies. Physical Geography, 35, 1, 22-49.
Carter, L. M., Jones, J.W. et al. (2014). Our Changing Climate: Southeast and the Caribbean. Retrieved from http://nca2014.globalchange.gov/report/our-changing-climate/introduction
Cuthbert, L. (2015). Bumblees Decimated By Climate Change: Study. Discovery News. Retrieved from http://news.discovery.com/animals/insects/bumblebees-decimated-by-climate-change-study-150713.htm
Intergovernmental Panel on Climate Change. (2014). Climate Change 2014 Synthesis Report for Policymakers. Retrieved from http://www.ipcc.ch/pdf/assessment-report/ar5/syr/AR5_SYR_FINAL_SPM.pdf
National Oceanic and Atmospheric Administration. United States Department of Commerce. (Updated 2014). National Hurricane Center. Storm Surge Overview. Retrieved from http://www.nhc.noaa.gov/surge/
National Park Service, U.S. Department of the Interior. Climate Friendly Parks Program. Composting. Retrieved from https://www.nps.gov/climatefriendlyparks/involved/resources/composting.html
National Park Service, U.S. Department of the Interior. (Updated 2015). Coastal Geology. Coastal Assets Report. Retrieved from https://www.nature.nps.gov/geology/coastal/coastal_assets_report.cfm
National Park Service, U.S. Department of the Interior. Coastal Processes. Retrieved from https://www.nature.nps.gov/views/KCs/CoastalG/HTML/ET_Processes.htm
National Park Service, U.S. Department of the Interior. (2012). Green Parks Plan. Advancing our Mission through Sustainable Operations. Retrieved from https://www.nps.gov/greenparksplan/downloads/NPS_2012_Green_Parks_Plan.pdf
National Park Service, U.S. Department of the Interior. Prince William Forest. Climate Friendly Parks. Retrieved from https://www.nps.gov/prwi/learn/nature/prince-william-climate-friendly.htm
National Park Service, U.S. Department of the Interior. (Updated 2014). State of the Park Report for Cape Lookout National Seashore. Chapter 3 - Summary of Key Stewardship Activities and Accomplishments. Retrieved from https://www.nps.gov/stateoftheparks/calo/3summary.cfm
North Carolina Department of Environmental and Natural Resources. Division of Coastal Resources. (Updated 2010). Oceanfront Shorelines. Sea level Rise. Retrieved from http://portal.ncdenr.org/web/cm/sea-level-rise#4
Union of Concerned Scientists. National Landmarks at Risk: How Rising Seas. Floods, and Wildfires Are Threatening the United States' Most Cherished Historic Sites. Retrieved from http://www.ucsusa.org/sites/default/files/legacy/assets/documents/global_warming/National-Landmarks-at-Risk-Full-Report.pdf [PDF, 3.22 MB]
U.S. Environmental Protection Agency (EPA), Energy Star. (Accessed 29 July 2015). Energy Star: The Simple Choice For Energy Efficiency. Retrieved from http://www.energystar.gov/products
U.S. Environmental Protection Agency (EPA). (Updated 2012). Green Building. Whole House. Retrieved from http://www.epa.gov/greenhomes/WholeHouse.htm
U.S. Environmental Protection Agency (EPA). (Updated 2015). Reduce, Reuse, Recycle. Retrieved from http://www2.epa.gov/recycle
U.S. Environmental Protection Agency (EPA). (Updated 2015). Sources of Greenhouse Gas Emissions. Commercial and Residential Sector Emissions. Retrieved from http://epa.gov/climatechange/ghgemissions/sources/commercialresidential.html
U.S. Environmental Protection Agency (EPA). (Updated 2013). Wastes –What You Can Do. Retrieved from http://www.epa.gov/wastes/wycd/index.htm
U.S. Geological Survey. (Updated 2013). St. Petersburg Coastal and Marine Science Center. Vulnerability of National Park Service Beaches to Inundation During a Direct Hurricane Landfall: Cape Lookout National Seashore. Retrieved from https://coastal.er.usgs.gov/nps-beaches/cape-lookout.html
U.S. Global Change Research Program. (2009). Global Climate Change Impacts in the United States. Retrieved from http://www.globalchange.gov/browse/reports/global-climate-change-impacts-united-states
Last updated: August 3, 2015