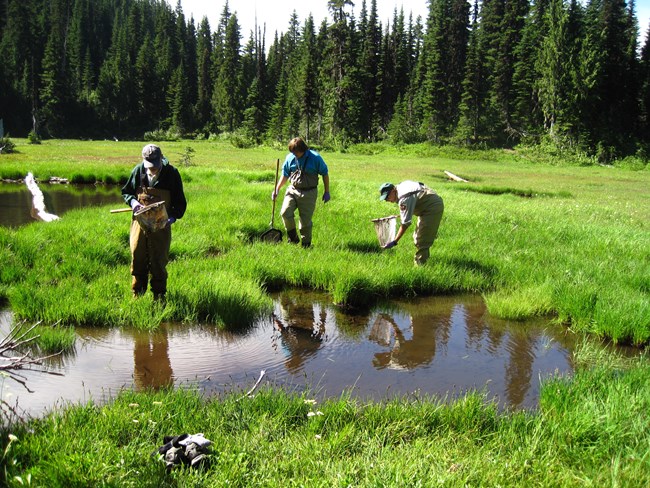 Fourteen species of amphibians can be found within Mount Rainier National Park. One species of particular concern is the western toad (
Anaxyrus boreas
) which is a candidate species to the Washington threatened and endangered species list.
All amphibians spend a portion of their lives in aquatic habitats, and they can be greatly impacted by changing environmental conditions. Therefore, monitoring amphibian species abundance can indicate water quality and overall ecosystem health.
Interested in Helping?
Each summer from July through September we need volunteers to help conduct our surveys. The Citizen Science program gives volunteers the opportunity to hike and explore some of Mount Rainier's lakes and wetland habitats while gaining experience in surveying and science. Previous experience is not needed and surveying equipment will be provided.
For more information or to sign up, please contact
Rebecca Lofgren
or
Scott Anderson
.